Guide to new and learner drivers' insurance
Key points
Options for learners depend on whether you need your own policy, you're being added onto another driver's insurance, or you're just learning with a professional instructor
If buying your own policy, take care with restrictions, notably around vehicle value and the age of qualified drivers who can accompany you
Think about how long you're likely to need a learner policy for
If you're a learner searching for a policy through Gocompare.com, make sure you tick the 'UK provisional' option when you choose your licence type
Young, learner and new drivers are the hardest hit by high car insurance premiums.
New and learner drivers are considered a high risk by insurers because of their inexperience and the statistics that show they are more likely than other groups to make a claim.
Whatever the standard of their driving, the new motorist will not have had chance to prove their ability by building up a no claims bonus.
Shopping around for car insurance is vital, both to make the price affordable and to ensure you have the right cover in place to protect you legally and financially.
Insurance options for new drivers
If you're a learner driver there are likely to be three main insurance scenarios to consider when you hit the road.
You may be taking lessons with a professional instructor, you may have been added to the policy of another driver, or you might be looking to take out your own insurance.
Whichever category you fall into, here are the things to think about.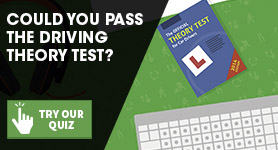 Professional driving instructors
If you're learning to drive only in the car of a professional driving instructor then you don't need to worry about learner driver insurance.
They will have cover in place for their students, which is partly what you're paying for.
However, you're likely to want to practise driving without your instructor, perhaps in a friend or parent's car.
Learner drivers in other people's cars
If you're using their car, a relative or friend will typically call their insurer and add you to the policy as a learner driver.
Did you know...?
If paying for a professional driving instructor, fees include insurance cover for the lessons
Learner driver insurance can last from a few days to a year - you'll need to decide the duration needed
Learner cover lets you drive any car worth less than £20,000 without risk to the owner's insurance
To teach a learner a qualified driver must be over 21 and have been driving for at least three years
However, not all insurers will accept younger learner motorists onto existing policies.
Others will charge a horrendous amount because they don't particularly want inexperienced learner drivers on their books.
They may have offered a parent a competitively priced policy because of their age and experience.
So you may want learner driver insurance because your guardian isn't willing to add you to their own policy.
Or perhaps you've already bought your own car and want to practise in that.
Maybe you've coaxed several friends into taking you out for a drive and need insurance that covers you in all their vehicles.
In such cases you'll need a specific learner driver car insurance policy.
Car insurance for learner drivers
Learner driver insurance lets you practise in any car, so long as you have permission and are properly supervised.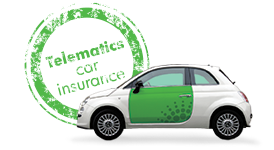 By law, you have to be supervised by a qualified driver who's over 21 and has had their licence for at least three years.
Some insurers set even tougher rules than that, such as specifying that your supervising driver has to be at least 25.
Breaking the rules could invalidate your insurance, so make sure you read all your policy's small print.
Learner driver policies will also usually include limitations on the value of the cars you can drive, such as a cap of £20,000.
If you were planning to practise in a Bentley, it's probably not going to happen.
Need more information?
How long will you need learner driver car insurance?
Some insurers offer very short-term cover for learner drivers.
For example, one popular insurer offers short-term policies for as little as seven days at a time, or you can pay for an annual policy.
Another insurer lets learners buy cover for just one day at a time.
Unless you can genuinely pass your test with just a few weeks of practice, it's likely to be cheaper to buy a longer-term policy rather than topping it up week-by-week.
Research by the Driving Standards Agency suggests the average learner driver needs at least 47 hours of lessons plus 22 hours of private practice to pass their test, so be realistic about how long you might need.
Cutting the cost of learner driver insurance cover
If you're learning to drive then there's one important lesson to take to heart.
What matters is not finding the cheapest car insurance so that you're legal to drive, it's about finding the best price for the cover you need.
So don't be tempted into third-party cover only if what you really need is a fully comprehensive policy.
The easiest way to find the right learner driver insurance at the best price is to compare policies.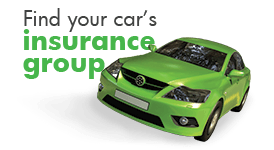 Gocompare.com looks at multiple insurance brands in one search and also highlights the level of cover you get for each premium, so that you can find the right policy at the lowest price possible.
Remember to tick the 'UK provisional' option when you choose your licence type in the quotes process.
Beyond that, all our regular tips to cut the cost of car insurance apply. Particularly relevant for learner and new drivers could be considering telematics policies, choosing a small, sensible vehicle and thinking about the benefits you may gain from an additional driving qualification such as Pass Plus.
Car insurance for newly qualified drivers
It's an exciting day when you pass your test and receive a full licence.
Well, exciting right up to the point where you start looking at the cost of insurance as a new driver.
Frustratingly, insurers consider new drivers to be at an increased risk of making a claim, particularly if they're teenagers.
In fact, some insurers won't offer cover to drivers under a certain age, such as 21, or even 25.
That's why it's so important for new drivers to compare car insurance premiums and find the best price for the cover they need.
You can read more in our article on car insurance for young drivers.
By Felicity Hannah