Telematics car insurance may be worth considering by experienced and older drivers as well as young and new motorists - find out if it's right for you.
Key points
Drivers of any age could potentially benefit from policies based on the way that they drive
Telematics will not be suitable for everyone, and all policies will differ - read terms and conditions with care
Gocompare.com allows you to compare traditional car insurance policies alongside telematics options
Telematics car insurance ('black box') is on the rise as it becomes more familiar, the technology continues to improve and data capture becomes more standardised.
The accurate driving data telematics supplies can lead to numerous benefits including cheaper premiums for some, although customers should be clear on both the pros and cons of a black box policy before committing.
The product is often associated with young and inexperienced motorists, but they are not the only ones who want to be rewarded for careful driving.
Experienced and older drivers should also consider looking at pay-as-you-drive options alongside traditional insurance policies when it comes to renewal.
What's more, they may have to do this in the future, given expected trends in the car insurance industry.
"By 2024 telematics will be an opt-out rather than an opt-in," said Gocompare.com's Tom Lewis in 2014.
"People may opt out because they're bad drivers, they're unhappy with privacy arrangements or they have an old car, but they'll have to accept a higher premium for opting out."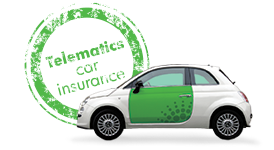 What is telematics?
If you haven't previously considered telematics, you might be attracted to the idea of your car premium being based on how you drive, not on how others in your demographic drive.
Telematics or smart box insurance policies see a small box fitted discreetly in your car, such as under the dashboard or in the glove compartment, or alternatively use a mobile phone app.
GPS satellites then measure how you drive and may reward you with cheaper premiums for safer motoring.
Policies differ, but factors that may feature include keeping to the speed limit, allowing plenty of time to brake and even avoiding driving during the night.
Some policies are based on the customer driving between, say, 6,000 and 8,000 miles each year - a driver would have to pay extra for mileage on top of this limit.
While policies with such exclusions will not be suitable for everyone, there are likely to be those whose circumstances fit well with the terms and conditions.
For example, groups who could potentially see benefits may include older drivers who do a low annual mileage and/or never drive in rush hour, or at-home parents who only do local trips.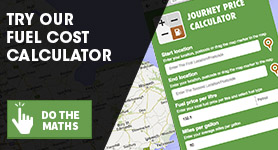 How do I compare telematics policies?
If you compare telematics car insurance through Gocompare.com's quotes service, your results page will present the usual company, policy and price information.
What's more, you'll also see the traditional (non-telematics) policies that are available, so you can look at those options as well - the different types of policy will be clearly labelled.
Before purchasing you can click through for a more detailed breakdown of the product, including whether the policy is based on your driving behaviour and/or mileage limits, plus star ratings from independent financial researcher Defaqto.
Analysis
"The telematics approach has wide appeal, and not just with young drivers," said car insurance expert Scott Kelly.
"There's still a job to be done in educating motorists about telematics, how it works and the benefits such policies can bring, but over the years technology will develop and more drivers will recognise the advantages of paying a premium based on their own driving behaviour.
"Gocompare.com's service positions telematics policies alongside traditional policies so that customers can consider all of the options available to them rather than viewing telematics as a niche product which will only ever appeal to a limited group of drivers."
By Rebecca Lees