Private healthcare
Find out more about private healthcare, including what it covers, the advantages and disadvantages and how health insurance can help with the cost.
Key points
You may be seen by a consultant more quickly if you pay for private healthcare
Not all treatments offered on the NHS will be available and some that aren't available on the NHS can be accessed privately
Health insurance can make private healthcare more affordable
Private healthcare is an option available for anyone who's in a position to pay for their medical treatment.
It means that you won't have to go through the usual waiting lists that can be common with the NHS and you could have access to consultants and procedures that may not be available to you on the National Health Service (NHS).
However, if you don't have health insurance, it can prove to be very costly.
How to get private healthcare
If you're looking into private healthcare, you'll need to be referred by your GP.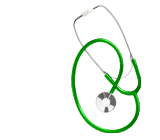 This is a quick and straightforward process and you should be seen by a private healthcare consultant within a couple of weeks.
Private medical insurance
Private medical insurance or health insurance can make private healthcare more affordable. You'll pay a monthly premium and how much this will cost is determined by a number of different factors, including the optional extras you want to be included.
The terms and conditions of each policy will detail exactly what you'll be covered for and what's excluded. You can also tailor the policy to fit in with your needs, choosing from options such as mental health cover and comprehensive cancer cover.
As with other types of insurance, you can decide on the level of excess cover you need. Although a higher excess can result in lower monthly premiums, you have to be sure that you'd be able to pay up if you need to make a claim.
Advantages of private healthcare
Although the NHS can make healthcare more affordable for those living in the UK, there are some instances in which you may want to consider opting for private healthcare.
This could include if you're currently on a long waiting list for treatment or the medical procedure you need isn't available on the NHS (for example cosmetic surgery).
If you're a stickler for privacy, you'll be happy to know that you get your own room if you need to stay and there'll be a selection of food, so you can peruse the menu to see what tickles your fancy.
The NHS will offer options catering to dietary needs, whether they're religious or medical requirements, but it's unlikely to be the gastronomic smorgasbord you can expect in private healthcare.
It does have its caveats, though, so make sure that you're aware of what is and isn't covered before opting for private healthcare. 
Disadvantages of private healthcare
There's no one standard fee for a stay in a private hospital, so you're likely to have separate charges from the different members of hospital staff involved
There are certain factors you should consider before plumping for private healthcare.
As previously mentioned, it can be an expensive option, so you don't want to leave yourself out of pocket if it isn't completely necessary.
Even if you're able to cover the cost of the initial treatment, there could be unforeseen charges which you'll need to pay for, should they arise. For example, if you have an operation and need to stay in the private hospital for longer than intended, or need more treatment as a result.
There's also the issue of whether the facility where you're receiving treatment is able to cope with emergency care.
If not, you may find yourself back with the NHS which is better equipped to deal with intensive care issues. Once a stable condition has been established, you'll be able to receive private healthcare again.
Private healthcare generally doesn't cover trips to the accident and emergency department, as well as pre-existing and chronic conditions. These will all have to be treated by the NHS.
Treatments available on private healthcare
Not all treatments available on the NHS will be offered by private healthcare companies. However, you can usually expect:
Physiotherapy
Psychotherapy and counselling services
Drug and substance abuse rehabilitation
Charges for private health care
There's no one standard fee for a stay in a private hospital, you're likely to have separate charges from the different members of hospital staff involved.
These are set by the hospital and staff, so make sure you know exactly what you'll be paying for before you book your treatment.
For example, there'll be a fee from the hospital for your stay (nurses, food, bed etc.), your consultant will charge a fee and - if you're having an operation - your surgeon and anaesthetist.
It's important that you tot up exactly how much you'll be charged for your visit, as the last thing you want when you're trying to recover from surgery is money worries, especially since according to Citizens Advice, more than one in two people said their physical health was affected by debt worries.
Private healthcare in an NHS hospital
It can be possible to receive private treatment in an NHS facility. The price of this will fluctuate between hospitals and different areas of the country, so it's best to check.
You'll still be treated as a private patient and have a private room, it'll just be in an NHS hospital.
So you may want to consider the implications of this before opting for private healthcare.
By Abbie Laughton-Coles