Choosing a protection policy? We look at the differences between life insurance, critical illness, income protection and over 50s life insurance.
When you're thinking of the future - perhaps buying a home or having children - you might find yourself pondering whether it's the right time to take out life insurance.
But did you know there are other types of insurance that cover major life events,known as protection policies, that might be a better fit for your situation.
Life insurance, critical illness, income protection and over 50s life insurance all appear remarkably similar on paper, and that means picking the right one for you can become a confusing task.
Your choice should be guided by your personal circumstance and affordability.
For instance, whether you're employed, ill and unable to work, supporting dependents, paying off a mortgage, or about to retire.
You may want to speak to an independent financial advisor about which product would best suit your lifestyle, and if you would benefit more from a lump sum, or monthly pay outs.
The differences may be subtle, but in real life, these details will help to give you peace of mind, whatever challenges life throws your way.
Life insurance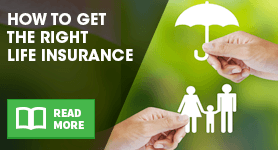 Life insurance will protect your loved ones should the worst happen to you.
A tax-free lump sum will be paid to them in the event of your death so they won't have to worry about paying the mortgage, rent or bills.
You can choose to pay higher premiums so that your family will receive a larger amount of money if you'd like to cover the expense of your children's education, or perhaps put some in savings.
There are two types of life insurance - term life insurance and whole of life insurance.
Term insurance will cover you for a fixed period of time and pay out a certain amount if you die within the term of the policy.
Whole of life insurance will last as long as you live but you can end up paying premiums late into life and it's more expensive too.
With any type of life insurance, you can choose the amount that is paid out when you die but bear in mind that the larger the sum, the higher the premiums.
If you're unsure what amount to go for, you can use our handy life insurance calculator while you're getting a quote to determine how much your loved ones would need.
Life insurance with critical illness cover
Critical illness cover will be paid in a tax-free lump sum although some policies do allow you to receive payments monthly
If you want more cover from your life insurance policy, you can opt for life insurance with critical illness cover - this will insure you if you're seriously ill or unable to work.
You can choose to combine your critical illness cover with your life insurance with an integrated policy but bear in mind that if you make a claim, it can only be for either critical illness or life insurance.
If you opt for independent critical illness cover, however, you can specify a payable amount that will be separate from your life insurance - that way, you can claim on your critical illness cover and your life insurance should still pay out if you die. 
Critical illness cover will be paid in a tax-free lump sum although some policies do allow you to receive payments monthly.
Make sure you check what's included in your policy as certain conditions will not be covered.
Income protection
Income protection pays you monthly if you're prevented from working.
There are three types of income protection policy; accident and sickness only, unemployment only, or accident, sickness and unemployment (ASU).
Certain policies will even cover you if you're suddenly made involuntarily redundant at work.
You'll receive a monthly payment which will be a percentage of your salary so you'll still be able to pay for the important things.
Income protection is generally more suitable if you don't have any dependants who would benefit from a lump sum if you died, or if you have death in service cover included in your employer benefits package.
The cover you receive from income protection will last for the period you choose - perhaps unti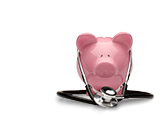 l your mortgage is paid off or your pension kicks in. You can also make as many claims as you need to with income protection. Short-term income protection policies will pay out if you're unable to work for a set period of time - usually between 6-12 months.
Long-term income protection will pay out if you're unlikely to be able to return to work again.
Over 50s life insurance plans
Also known as 'guaranteed whole of life cover' and similar to funeral insurance, over 50s life insurance will usually pay out a relatively small lump sum in the event of your death.
 It's typically used to cover immediate funeral costs, minor debt settlements and the provision of a relatively small inheritance.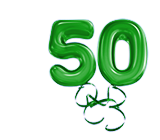 This can help towards your funeral expenses - a great weight off the minds of your loved ones.
You'll pay a monthly premium between £10 to £50 and there's no medical for those aged 50-79, with guaranteed acceptance.
If you live past the age of 90, your policy will still be active but you won't have to pay any more in premiums.
The downside - and it's a major one - is that you may end up paying out more in premiums than your family will receive in a lump sum upon your death.
Ready to get started with an insurance protection policy?
Remember to regularly revaluate your policy and level of cover as your life changes.
By Alice Morgan