Managing cookies
Most internet browsers allow you to erase cookies from your computer hard drive, block all cookies (or just third-party cookies) or warn you before a cookie is stored.
Please note, if you choose to block all cookies, our site will not function as intended and you will not be able to use or access many of the services we provide. If you have blocked all cookies and wish to make full use of the features and services we offer, you will need to enable your cookies. You can do this in your browser (see below).
Rather than blocking all cookies, you can choose to only block third-party cookies which will still allow our website to function as intended.
You can find out more about managing cookies by visiting All About Cookies† 
Managing cookies in your browser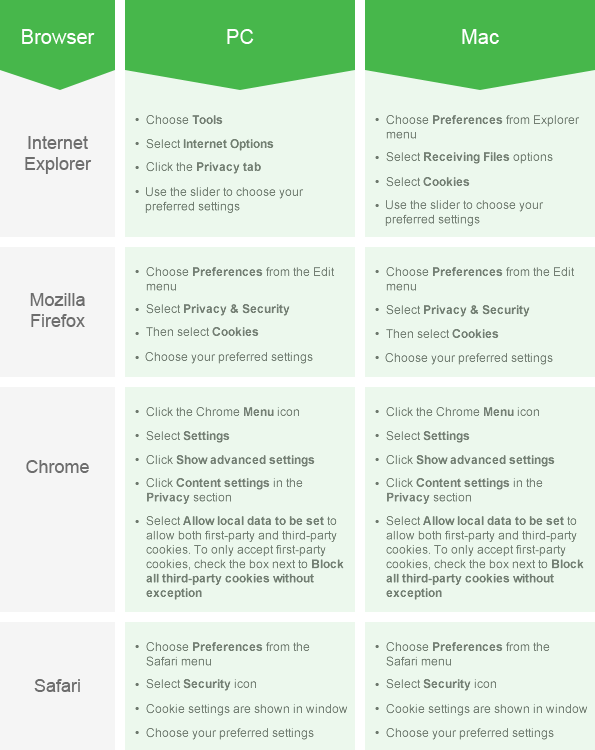 Behavioural advertising
We have relationships with carefully-selected and monitored suppliers who may also set cookies during your visit. The purpose of these cookies is "behavioural advertising" (also known as "remarketing"), which is a means of showing you relevant products and services based on what you appear to be interested in. If you'd like to opt out of behavioural advertising, please go to the Network Advertising Initiative† website.
Related reading