Can we find you a space at Birmingham airport?
Looking for somewhere to park your heavy metal before taking a flight? If you're planning to drive to the airport, you may well have to contend with the expensive airport facilities. To help you avoid this, we've come up with a handy guide to comparing airport parking.
Key points
Parking prices vary depending on when you book and when your holiday is
In spring 2018, there are a total of seven on-and off-site parking facilities
Five hotels service the airport as well, three off-site with their own car parks
One of Britain's most famous industrial cities, Birmingham is home to a large international airport, which has several on and off-site car parks for travellers.  
We could help you save time and money by comparing the airport parking Birmingham has on offer. 
Parking at Birmingham Airport 
Birmingham Airport hosts flights to destinations all over the world. International music fans wanting to visit the birthplace of heavy metal, or chocolate lovers wanting to visit Cadbury World will all come through its doors. So too do those Brummies who love to travel. So, naturally, it needs a lot of parking spaces.
All the following was correct in May 2018.
Birmingham Airport boasts seven car parks, as well as a drop-off zone and a valet parking service. Car parks 1-5 are all on-site, but car park number 4 is the only one that isn't a multi-storey covered building.  
The prices vary across each car park, depending on how far you book ahead and how far the car park is from the terminals. The further the car park, the cheaper it is.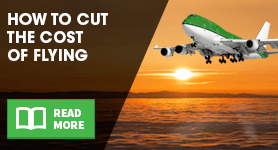 Car park number 7 is an off-site car park, and offers the cheapest rates, but is a 10-minute walk from the terminals. They do lay on a complimentary shuttle bus up to three times an hour though, so this needn't be a problem. You can even have your car parked for you in car park number 7.  
There's a valet parking service for the other car parks that offers to not only park your car when you arrive at the airport, but also to bring the car to you when you've returned. 
Birmingham Airport hotels with parking  
There are two hotels on-site at Birmingham Airport, but they use the car parks already on offer as their car parks. They're within walking distance of the terminals, and as such are quite convenient for travellers with an early-morning flight.  
There are three off-site hotels connected to Birmingham Airport, each within about two miles of the airport.  
The Holiday Inn Birmingham Airport offers a free shuttle bus to Birmingham International railway station, which in turn provides a connection to the airport by monorail.  
The Genting Hotel at Resorts World is also within walking distance of the station.  
The Travelodge offers car parking services, as do the other two hotels, but guests will need to drive themselves to the airport. 
Alternative transport  
Birmingham Airport is also accessible by coach, and offers specific parking facilities to coaches. Travellers can also take trains to and from the airport.  
There's a shuttle train on a monorail from Birmingham International train station, which takes two minutes to travel to the airport. Trains into and out of Birmingham International are less frequent, operating at a rate of between one and four trains per hour. 
However, depending on when you book your train or coach to the airport, the price of travel may be much less than the cost of airport parking, so it's worth comparing the prices to see which would work out best for you. 
By Nick Dunn