Driving to Dorset's premier airport? Then you'll need our guide to Bournemouth airport parking
Looking for info on Bournemouth airport parking? Start your trip saving time, money, and the stress with the GoCompare guide!
Key points
Pre-booking Bournemouth airport parking is usually a lot cheaper than turning up on the day
There is a charge to drop passengers off at Bournemouth Airport
Off-site car parks are usually cheaper that on-site
You'll find Bournemouth Airport three miles outside of town. Don't fancy jumping on the Yellow Buses from Bournemouth train station? Then you're looking at driving. So here's some info on the Bournemouth airport parking scene. 
On-site parking at Bournemouth Airport 
Bournemouth Airport has three onsite car parks. It offers both long-term and short term parking. 
Bournemouth Airport Premium Parking 
Premium Parking is actually in Car Park 1. It has wider parking bays and the spots closest to the airport terminal. It's a one-to-three minute stroll to departures. It can only be pre-booked and is the most expensive of the three on-site car parks at Bournemouth Airport. 
Bournemouth Airport Car Park 1 
The rest of Car Park 1 is for general parking. It's a three-to-10 minute walk to the terminal. 
Bournemouth Airport Car Park 2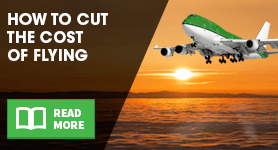 Finally there's Car Park 2. It's only open during the summer and is a 10-15 minute walk. No cancellations or amendments are allowed with bookings in this car park.  
Bookings can be made up to two-hours before your arrival. You can rock up without booking but you might not find a spot. It can also be much more expensive if you do this. 
Punch BH23 6SE into your sat-nav to get the simplest directions to on-site parking at Bournemouth Airport.  
Have a search and compare prices to find the best deal for you. 
Off-site parking at Bournemouth Airport 
Sometimes called park and ride, this tends to be cheaper that on-site parking. But you trade money for time. You're likely to have to catch a shuttle bus to the airport from the car park. Can be tricky if you have a lot of luggage. You have the choice of a couple of off-site car parks near Bournemouth Airport. Shop around and compare prices, location, and travel time. 
If you do go with an off-site car park, check that it's part of the Park Mark Scheme.† 
Bournemouth airport parking meet and greet  
Sometimes called valet parking, this is where a representative meets you at the airport and parks your car for you. They should also be there when your flights lands with your car. Some off-site parking companies offer this service at Bournemouth Airport. 
Be aware that your car insurance may not extend to cover your car being driven by a valet. Best check before booking. This can also be the most expensive type of car parking. 
Parking and accommodation at Bournemouth Airport 
Travelling from afar to Bournemouth Airport? Some hotels offer a parking deal if you stay with them. Such hotels tend to be located close to the airport and can be cost effective. You might see this called 'parking packages'. Compare prices and explore options near Bournemouth Airport. 
Drop-off charges at Bournemouth Airport 
Getting someone to give you a lift? Or are you doing someone a solid and picking them up? You're gonna need to pay either way. Bournemouth Airport charges for dropping passengers off. And let me tell you that people reviewing Bournemouth Airport are not very impressed with this. 
The minimum charge in April 2018 was £3 for 30 minutes. 
How to find cheap parking at Bournemouth Airport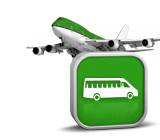 Here's a few tips and tricks to be aware of… 
Off-site parking is usually cheaper that on-site 
Keep an eye out for promo codes and discount vouchers 
Before you book, have all your details to hand about your car and your flights 
Try and avoid peak times - airport parking can go up during the summer holidays and Christmas 
Short-term and premium parking is geared towards business users – as such prices can drop on weekends when there's less business travel 
No matter where you choose to park, always factor in transfer times. Also, if you're catching a shuttle bus, check how often they run and when the last one is!  
By Sam Easterbrook