Parcio maes awyr Caerdydd – Cardiff airport parking
While you're off on holiday, or travelling for business, you don't want to be worrying about your car. Instead of leaving it at home, why not park your car in a secure car park in or near the airport?
Key points
If you don't have a secure garage, you can make use of Cardiff Airport's car parks
You could also compare privately owned car parks, to see what your parking options are
Some car parks have a Park Mark award for good management, maintenance and security
Leaving your car on the street or the driveway while you're off on your travels is a risky business. But what can you do about it? It's not like you can take your car with you.  
Well okay, you could ship your car abroad, but that'd probably be expensive and a bit OTT… 
Alternatively, while you're jetting off from Cardiff Airport to see the world, you could also give your car a change of scenery by making use of airport parking in Cardiff. 
Where can you park your car while you're away? 
There are a few options when it comes to leaving your car behind. 
You could arrange an airport transfer and leave your car at your property. If you have a garage to securely store your car while you're abroad you could leave it there.  
Leaving your car at your property if you don't have a safe place to store it might not be a good idea. If you keep your car on the street or even on your driveway, vigilant thieves might take advantage of your absence, so you may come back to a ransacked car, or maybe no car at all *gasp*! 
To minimise the risk of anything happening to your motor while you're away, Cardiff has plenty of airport parking options for you to take advantage of.  
Cardiff Airport car parking  
Cardiff Airport is the only airport in Wales that offers international scheduled flights, with many popular routes going between Wales and Europe.  
In 2017, Qatar Airways announced plans for a route between Cardiff and Qatar to begin in May 2018. This route will be the first long-haul service from Cardiff since the Zoom Airline days.  
See also:
Cardiff Airport has a short-stay car park, two long-stay car parks, as well as pick-up and drop-off zones.  
All information and prices listed below were correct in April 2018, but things can change so double-check before you book.  
Also worth noting is that while you used to be able to book your Cardiff Airport parking space through National Car Parks (NCP), this service is no longer available. So, if you want to pre-book a space in one of Cardiff Airport's car parks, you'll have to go direct to the airport's website.  
Short stay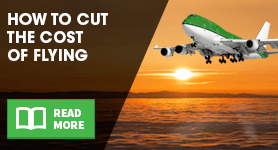 Cardiff Airport's short-stay car park is a quick walk away from the main terminal building and check-in hall.  
Like with most secure parking facilities, the car park has CCTV, number plate recognition and assistance for passengers that have reduced mobility.  
The short-stay car park is open 24/7 and prices start at £1 for up to a ten-minute stay.  
Check for availability beforehand though, in case things like improvement works are scheduled. 
Long stay 
Similarly to the short-stay car park, Cardiff Airport's two long-stay car parks are situated close to the main terminal, are open 24/7 and have security measures in place to help keep your vehicle safe. 
Prices for long-stay car park 1 begin at £3 for a 20-to-60-minute stay.   
Long-stay car park 2 has a complimentary shuttle bus service if you don't fancy walking to the terminal, and prices start at £1 for up to 10 minutes.  
Pick-up and drop-off 
If you've chosen to safely store away your car and get dropped off and picked up from Cardiff Airport, then you'll be able to make use of the pick-up and drop-off zones.  
There's a pick-up area in the short-stay car park, drop-off and pick-up areas in long-stay car park 1, as well as another drop-off zone front of the main terminal. Prices in April 2018 are as follows: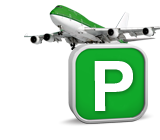 Drop-off and pick-up area in long-stay 1 – free for 20 minutes 
Pick-up zone in short-stay car park – £1 for 20 minutes 
Drop-off area in front of the terminal - free for 10 minutes 
Off-site secure car parks in Cardiff 
If you don't want to leave your car parked in Cardiff Airport, you could compare alternative parking options.  
There are some privately owned car parks that offer airport parking, situated near Cardiff Airport, like the Highwayman Security Park.  
Some hotels might also offer secure parking for your car while you're away, but you'd have to check with the hotel before making your booking.  
What makes a car park secure? 
Generally, in the UK you should look out for car parks that have CCTV, security fencing and floodlighting. 
There's also an award issued to some car parks that are considered safe and secure, called the Park Mark award.  
Car parks with this award have been risk-assessed to make sure they're well managed and maintained, and meet security requirements.  
By Amy Smith