Devon knows you'll be miserable now if you don't read our guide to Exeter airport parking
Devon is a place on Earth, but where should you park? Our guide to Exeter airport parking can help!
Key points
Expect to pay more if you don't pre-book your Exeter airport parking
There's a free option for dropping off and picking up passengers at Exeter
Off-site parking is usually cheaper than parking on site
When Luniz said "I got five on it", they might well have been talking about parking at Exeter Airport. They weren't but they might have been. Exeter Airport is five miles from Devon's capital, and five minutes from the M5. Let's look at your options for Exeter airport parking… 
Stairway to Devon - on-site parking in Exeter Airport  
All the following info was correct in May 2018. Let's get stuck in. 
Exeter has four on-site car parks to choose from. Delightfully straightforward, car park 1 is the closest and is for pick-up/drop-off, short-stay, and premium parking. Car park 4 is furthest away and is for long-stay. A free shuttle bus serves car park 3 and car park 4 as they're the long-stay options.  
You can pre-book up to two hours before you arrive, and it's a good idea to do so. There are big savings to be made compared to rolling up on the day. Punch EX5 2BD into your sat-nav or Google Maps to get to the on-site car parks. All parking in Exeter Airport has the Park Mark award.†
Knockin' on Devon's door - off-site car parking at Exeter Airport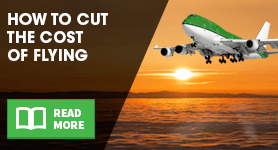 Exeter is Devon's premier airport and the second busiest in the South West behind Bristol. As such you have a couple of options for off-site parking around Exeter Airport. Parking off-site is often cheaper than on-site parking. Yet what you gain in pounds, you lose in time as you often have to hop on a bus to get to the terminal. 
Factor in this extra time when comparing parking options. Also check how often these buses run. 
Just like Devon - Exeter Airport parking meet and greet 
Another option for parking is to use a meet-and-greet service. Sometimes called valet parking, this is where you hand over your keys to someone to go park your car while you stroll into departures. 
This convenience usually comes with a cost, mind. Also check the provider's terms and conditions to see if there's any limitations to possible damage caused to your car. If cover is limited, check your own car insurance policy to make sure you're adequately protected. 
There are companies offering this service at Exeter Airport. Shop around, compare prices, and check for a Park Mark award.  
This monkey's gone to Devon - parking and accommodation at Exeter Airport  
Got a bit of way to travel to Exeter? Then you might want to book into a hotel and leave the car there while you fly off. 
These may be called parking packages and can be a useful way to sort airport parking. Use a comparison site and book in advance to save on parking and hotels.
Devon ain't hard to find - pick-up and drop-off charges at Exeter Airport  
You've got a couple of options for dropping off passengers and picking them up at Exeter Airport. 
See also:
When we looked in May 2018, there's a free 10-minute grace period in car park 3. Travellers can then take advantage of a free shuttle bus on to the terminal. 
Otherwise there are drop-off/pick-up bays in car park 1. It's £1 for 30 minutes and £2 for an hour. People with reduced mobility can request a free period in car park 1. 
How to find cheap parking at Exeter Airport 
There's a handful of golden rules when it comes to airport parking: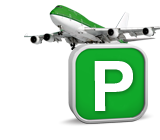 The summer holidays and Christmas time can see an increase in prices - can you travel at another time? 
Sometimes there's promo codes and discount vouchers for airport parking, so keep an eye out for them  
Have all your details for your flights and car to hand when booking 
On-site parking is usually more expensive than off-site 
Factor in transfer and parking times before booking 
Shop around and compare prices on airport parking  
By Sam Easterbrook