Take the mystery out of booking airport parking with our beginners' guide, including information on parking options, car security and how you could save money.
Airport parking options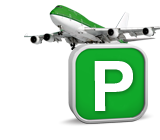 There are many different airport parking options if you choose to drive to your departure point, including:
On-airport parking
On-airport spaces are located next to, or close to, the airport terminal, making them convenient for travellers with baggage.
If they're not within walking distance then a regular shuttle bus is usually provided.
Each airport will offer a choice of short-stay and long-stay car parks, with the short-stay car parks typically located within a short walk of the terminal itself.
Long-stay car parks, if not within walking distance, will be a short, complimentary bus ride away.
Short-term car parks are generally geared towards business travellers who want a quick getaway and pick up.
They're usually the most expensive parking option on a cost-per-day basis, but there may be special offers on weekends when business travel quietens down.
Most on-airport car parks are run by the airport authorities or contracted out to companies such as BCP or NCP, who run the car parks on the airport's behalf.
You're likely to enjoy a lower price by pre-booking as opposed to driving up on the day
These spaces tend to be owned by the airport and to have a high level of security, including 24-hour CCTV and round-the-clock security guards.
Off-airport parking
Also known as park and ride, this option offers parking away from the airport complex, meaning you may have to catch a shuttle bus to the terminal.
Make sure you factor in any transfer times when planning your trip to the airport and check that transfers are available at the appropriate hour.
This option is typically cheaper than an airport car park, but it's likely to be less convenient, especially if you're lugging heavy bags around.
You should typically expect the car park to have regular security, patrols, barriers and CCTV monitoring - it may be worth reviewing the security arrangements before booking to check that you're happy, remembering that you may have to leave keys at the car park reception.
Meet-and-greet parking
Also known as valet parking, your car will be picked up by a representative of the parking company at a predetermined drop-off point.
Simply unload your luggage on arrival and your car will be securely parked for you. On return it will be delivered to you at a pick-up point.
This can be a convenient option with less hassle for the driver, but it may prove to be one of the more expensive airport parking choices.
Always check that you're happy with the level of insurance cover that the parking representative has when driving your car - read more in our guide to valet parking and car insurance.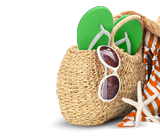 Private spaces
Some houses or businesses in a close proximity to the airport may rent out their drives or parking spaces to travellers.
Remember that you'll still need to get from your vehicle to the terminal, so factor this in when planning your journey.
Also note that you're unlikely to benefit from the same level of security that you'd get from a more traditional sort of airport car park.
Parking packages
If you live a long distance from the airport, consider booking a hotel and parking package which includes a room for the night prior to your flight and parking for the duration of your holiday.
You should typically expect there to be a shuttle bus running from the hotel to the terminal.
Alternatives to airport parking
It can be expensive to use airport parking, even if you shop around for a cheap deal, so consider whether taking a coach, train or getting a taxi could save you money.
Alternatively, you could rope in a friend or family member to give you a lift in exchange for some snazzy souvenirs.
Pre-booking your space
Pre-booking airport parking will give you peace of mind that your car has a space whilst you're on holiday in a car park that you've chosen. This is especially true in holiday periods where it tends to get busier.
If you're using meet-and-greet parking, the company should use your flight number to track the arrival time of your plane, so they can be there on time to meet you
You're likely to enjoy a lower price by pre-booking as opposed to driving up on the day, even if you only book a week before your holiday.
Note that all airport parking options are likely to be more expensive during peak holiday times, such as summer, Christmas or Easter.
Information to provide when booking
You'll be required to supply the parking company with a number of details before you're able to book, typically including:
Your name
Flight itinerary
Number of people in the vehicle
Car make, model, registration and colour
Outbound flight number and departure time
Inbound flight number and arrival time
Payment method
Home address and telephone numbers
Remember that when you arrive at the car park to check in your vehicle, you may be required to have a booking confirmation email/ticket with you.
If you're using meet-and-greet parking, the company should use your flight number to track the arrival time of your plane, so they can be there on time to meet you.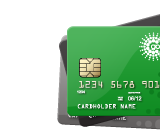 Paying for parking
If the total of your airport parking is over £100, consider purchasing on a credit card. Under the Consumer Credit Act you'll have protection should the company not be able to deliver the service.
Parking cancellations
It may be possible to add a cancellation waiver to your airport parking booking for a small fee, which would mean that - in the event of your trip being cancelled, or of you having arranged alternative transport to the airport - you could get a refund for your airport parking.
By Abbie Laughton-Coles