Get the answers to FAQs on airport parking, then compare prices to find the right deal for you.
See also:
Is airport parking right for you?
If you drive to the airport then airport parking could help to ensure that your vehicle is safe whilst you're away and in a convenient location on your return. Read more in our beginner's guide to airport parking.
What are the options?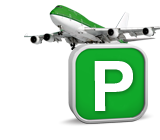 There are many airport parking options to consider including:
On-site parking: Typically adjacent to airports and divided into long- and short-term parking options
Short-term: Typically close to the airport - but you may pay a premium
Long-term: Usually cheaper but further away from the airport terminal
Off-site parking: Provided by airport parking companies, often cheaper than on-site with a connecting bus service
Meet-and-greet, also known as valet parking: Drive to the airport drop-off point where you'll be met by a representative from the parking company who will park your car and return it when you land
Can I combine parking with accommodation?
Many providers will couple a parking deal with accommodation, often in a hotel close to the airport. Such bundles can be cost effective.
What information do I need to book airport parking?
When making your booking the parking company will require:
If you're parking away from the terminal, factor in bus transfer times and frequency
Your name
Number of people in the vehicle
Car make, model, registration and colour
Outbound flight number and departure time
Inbound flight number and arrival time
Payment method
Email address
Home address and telephone numbers
How much time should I factor in for transfers?
Always make sure you arrive in enough time to park, get to the terminal and check-in.
If you're parking away from the terminal, make sure you factor in bus transfer times and frequency - this information will usually be available online from the parking company.
On your return, ensure that you leave enough time to collect luggage and catch your bus transfer if necessary.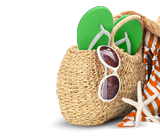 How do I choose the right airport parking company?
Shopping around is a great way of finding the right airport parking company for you. As well as the length of your stay and cost, consider:
Will you have to park and ride, or does the company offer a meet-and-greet service?
Is the car park secure?
Do you want to tie your airport parking together with an airport hotel deal for an overnight stay?
Is my car insured for valet parking?
The cover offered by operators is generally very limited - read their terms and your own insurance policy details. Learn more in valet parking and your car insurance.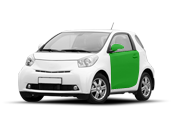 Any other questions?
See if you can find the answers in our airport parking guides.
By Sean Davies