Get the lowdown on Gatwick airport parking
Don't wing it when it comes to catching your plane - here's GoCompare's guide to Gatwick airport parking.
Key points
There's a huge range of choice for parking your car at Gatwick Airport
Picking up a passenger? There's free and paid-for options available
Both terminals have a free drop-off area
Leaving London on a jet plane? And thinking of getting to Gatwick by car? Then here's our breakdown of what options you have for Gatwick airport car parking. 
From budget off-site car parks to the premium valet experience a few footsteps from the terminal, make your choice with all the facts to hand... 
On-site parking at Gatwick Airport 
You've got a myriad of options when it comes to Gatwick airport parking on-site. Before you pick though, you need to figure out if you're flying from the north terminal or the south terminal. 
Airport parking - Gatwick north  
After short-stay parking? Away for more than four days, so thinking about long stay? Fancy valet parking? What about premium? You can pick from all these options when parking on-site at Gatwick north terminal.  
Long-stay north is a free 10-minute bus ride from the terminal and is the cheapest option here. Short-stay north is a five-minute walk to the terminal and costs more per day than long stay. Head to car park 5 if you're after short-stay parking for Gatwick north.  
Premium-parking north is for people short on time and craving convenience. Even more convenient is valet parking. Sometimes called meet and greet, a staff member will park your car for you. They'll also leave it in a special bay when you return. On top of that there's the optional extra of them cleaning your car. All this comes at a price though. 
So choose which option suits you best if you want to go for on-site parking. Then shop around and compare prices to find a fab deal. 
And if you do pick on-site, then use RH6 0RN for navigation to Gatwick north terminal parking. 
Gatwick airport parking - south terminal  
You'll find the same options here that are in the north terminal, just a little bit to the south and a little bit to the east. 
Oh, and the free shuttle bus from the long-stay car park takes a little bit less time. And you need to type in RH6 0LL for directions to Gatwick south terminal airport parking. That's all that's really different. But it's still a good idea to compare online to see what's what. 
Did you know...?
The largest air passenger bridge in the world is in Gatwick's north terminal
Parking near Gatwick Airport 
As the UK's second-busiest airport, there's plenty of options for parking around Gatwick. Rates vary, as do the distances from the airport - but shop around and go compare to find a good deal. 
Parking off-site is often cheaper than on-site, but factor in transfer times from the car park to the terminal. Also check how often and how late these shuttle buses run. 
It's also worth seeing if the car park you fancy has the police's Park Mark award for security.  
Gatwick airport hotel and parking 
If you've got a bit of a slog to get to Gatwick, or desire to see the majesty of Crawley at sunrise, then consider staying at a nearby hotel.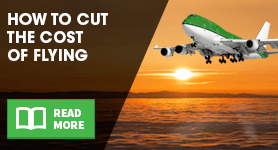 There's plenty to select from and many offer what's called parking packages. This is where you stay for a night but your car stays for longer. There's usually a shuttle bus too to take you to the terminal. 
A couple of Gatwick airport hotels with parking are within the airport. They may offer combo deals using the on-site parking (see above). Search, compare, and discover what you might be able to save by combining a hotel with parking at Gatwick Airport. 
Pick-up and drop-off charges at Gatwick Airport  
If you're doing someone a favour and picking them up then you've got a couple of choices. If you're not in a rush, don't want to pay (or don't like them very much) then you can use one of the long-stay car parks. It's free for two hours, but they'll need to use the free shuttle bus. 
Otherwise rock up to a short-stay car park. There are express pick-up areas for both terminals. It costs the same as the short-stay car park, mind.  
Dropping passengers off is free at Gatwick if you use the designated drop-off areas. But there's no waiting here. So if you want an emotional goodbye, or give them a hand with the luggage, then you'll need to use one of the short-stay car parks.  
How to find cheap parking at Gatwick Airport 
With this much choice, comparing online can really help you save time and money before you go. Here's a couple more things to think about when on the hunt for cheap Gatwick airport parking… 
Airport car parks have peak times too - prices can rise in the summer holidays and at Christmas 

Get together all your details when booking - info on flights and info on your car 
Give yourself plenty of time to park and get to check-in 
Keep an eye out for promo codes and discount vouchers 
Off-site parking tends to be cheaper than on-site 
Book in advance - the savings can be huge 
Shop around and compare prices. Of course! 
By Sam Easterbrook