Before you lift-off from London, compare airport parking prices
Hunting for Heathrow airport parking? Then save time and money before you fly with our lowdown!
Key points
Parking outside London Heathrow is often less than on-site parking
You can get your car cleaned while you're away with valet parking at Heathrow Airport
Meet and greet and pod parking scores the highest on customer review site Reevoo
Heading to Heathrow by car? Don't get stung with drive-up tariffs! Whichever terminal you're flying from and however you want to park, you have lots of airport parking options. Here's all the facts you need to know before you book. 
On-site Heathrow airport parking  
Heathrow covers almost five square miles of Greater London. So there's plenty of space to park the car at Heathrow. And each terminal has a big range of parking options from which to pick. 
Heathrow short-stay parking  
So Heathrow short-stay parking is available at terminals 2, 3, 4 and 5. You can book short-term parking at Heathrow for terminals 2, 3 and 5 in advance. No idea why you can't at Terminal 4. #JusticeForTerminal4  
Reevoo customers score short-stay parking at Heathrow 8.8 out of 10 in May 2018. Not too shabby!  
Heathrow business parking  
Heathrow business parking is available for terminals 2,3 & 5. #MoreJusticeForTerminal4. The business car parks are closer than the long-stay car parks and more economical than the short-stay car parks if you're away on business for a few days. Heathrow business car parks scores 8.8 on Reevoo when we looked in May 2018.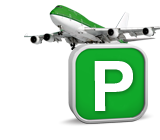 Heathrow valet parking  
After the ultimate convenience in airport car parking? Roll right up to the drop-off points outside the terminals, chuck your keys to the waiting member of staff (to them, not at them) and head to departures. Then pick it up in the valet pick-up area when you land back. 
You can add the Car Care Service for the full valet experience - return to a hand-washed and hoovered motor.  As you might guess this is a pricey way to sort your parking, but what price luxury? Heathrow valet parking scores 8.8 on Reevoo in May 2018.  
Heathrow parking meet and greet  
Craving convenience? Don't want to shell out for the full valet treatment? Then Heathrow meet and greet might be for you. On the way out, hand your keys over to a member of staff in a short-term car park, who'll then park your car for you. On the way back, they'll meet you in the short-term car park, even if you come back from a different terminal.  
You do have to pay a bit for this service – but if you're in a hurry, or have lots of luggage or kids, it could be a lifesaver. 
It must be booked in advance, and check your car insurance policy, as these companies may have limitations to what you can claim for potential damage. Heathrow parking meet and greet parking ranks a whole round 9 out of 10 on Reevoo in May 2018.  
Heathrow airport long-stay parking  
Away for a few days? Then you might want to park in the long-stay car parks to save yourself a few quid for the duty-free shops or restaurants. Long-stay parking is available at all the terminals and there's a free shuttle bus service. It runs every 10 minutes, and here's how long the bus takes on average: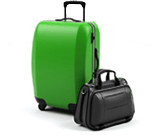 Terminal 2: 11 minutes 
Terminal 3: 18 minutes 
Terminal 4: 5 minutes
Terminal 5: 8 minutes 
Heathrow airport parking terminal 5 
Why does terminal 5 get its own special section? #JusticeforTerminal4AsWellAs2And3. Because as well as all the above types of parking, terminal 5 has Heathrow pod parking. Glide to terminal 5 in your own driverless autonomous on-demand pod. It takes six minutes to do the trip. A score of 9 out of 10 on Reevoo shows it's a well-liked service. 
Heathrow airport parking terminal 1  
Terminal 1 is closed. As such, there's no parking called terminal 1 anymore. 
Heathrow airport hotel and parking 
Got a long drive to Heathrow on the cards? Or a flight at silly o'clock? Then you may want to consider a Heathrow airport parking and hotel package. 
This is where you stay for one night at a hotel but your car stays for the entire time you're away. If this sounds ideal then you have a choice of hotels in the airport or outside the airport. 
Many hotels around the airport offer such a parking package, so try a quick comparison on for size to find the best one for you. Within the airport, a couple of the onsite hotels offer parking packages with the long-stay and meet-and-greet parking service. Shop around and compare prices to see what's what. 
Off-airport parking for Heathrow 
As the busiest airport in Britain, you'll find lots of companies around Heathrow offering park and ride. Off-site parking is often a lot cheaper than on-site, but you may have a long trip on the shuttle bus. 
See also:
Heathrow airport transfers
Factor in this time if you book park and ride. Also check how often and how early or late the shuttle bus runs. Finally see if it has a Park Mark award. This is a police-approved scheme that rates car parks on security.  
Off-airport parking can save you some pounds before you leave the ground. And you could save even more with a tidy online search, so go compare before you book. 
Pick-up and drop-off charges at Heathrow Airport  
Driving to the airport but not jumping on a flight? Then here's the info you need about picking-up and dropping passengers at Heathrow. All four open terminals at Heathrow have drop-off points. These are no-waiting, jump-out, get-going dealios. 
If you're collecting some weary travellers then you have two options. One is to stop in a short-stay close to the terminal and pay (in summer 2018 it was £4 for 30 minutes). Or you can park for free for two hours in a long-stay. It's your call dude.  
How to find cheap parking at Heathrow Airport 
There's so much choice in and around Heathrow. So comparing beforehand can save you some time and some money before you fly. And here's a few more things that could help in your hunt for cheap airport parking at Heathrow… 
Airport car parks also have peak times - school holidays can see prices increase 

You'll need your flight and car details to hand when booking airport parking 
See if there's any promo codes and discount vouchers doing the rounds 
Got some time? Then off-site parking is usually cheaper than on-site 
Always try to book in advance: drive-up costs can be eye-watering 
Make sure you give yourself the time to park and travel to check-in 
Make some time to shop around and compare prices 
By Sam Easterbrook