Park your woes with Manchester airport parking
Looking for airport parking in Manchester? Pull up over here to learn all about Manchester airport parking.
Key points
Parking your car by the side of the road or on your driveway while you're away on holiday is a risky business – so check out Manchester airport parking!
There's plenty of car parking options for Manchester Airport, like meet and greet, multi-storey and long-stay
To make sure your preferred car park is secure, see if it's got the Park Mark award. Also check out other people's reviews, to see what the word on the street is
While you're jetting off to see the world, it'd be nice to know your car was parked somewhere safe, waiting for your return.  
If you're getting a Manchester airport transfer, you could always park your car on your driveway or in the street. But, unless you've got a secure garage, you run the risk of leaving it vulnerable to eagle-eyed thieves.  
But don't panic! Planning on driving yourself to the airport? Then Manchester airport parking could be your answer. 
Manchester airport parking 
Manchester's airport parking covers a large area with over 22,000 spaces. That's a lot!  
Manchester Airport has 16 car parks available for its customers, staff and partners to use. You can choose to pre-book your airport parking by using a comparison site (like ours) to compare the most suitable car parking options for cheap prices.  
From drop-offs to long stay to meet and greet, Manchester Airport has oodles of parking options, so let's amble 'round and have a look. 
All information was correct in June 2018, but shop around to see if things have changed.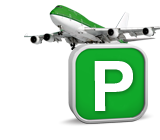 Long stay 
There are two long-stay car parks at Manchester Airport, one for terminal two and another for terminals one and three. 
A free, 24-hour shuttle bus runs between the terminals and the long-stay car parks, taking four to five minutes.  
The minimum stay is two days and prices start at £52 if you pay on the day, but you could save truckloads if you pre-book.  
Meet and greet 
Don't want to waste time searching for a parking space? We don't blame you! Luckily, Manchester Airport offers a meet-and-greet service.  
Just drive your car through the inspection area where cameras will record the condition of your car, so you know it'll be returned no worse for wear.  
Pull into the lane you're allocated and unpack your stuff. Then just pop over to the meet-and-greet reception, swap your car keys for a receipt while one of the team parks your car and off you go. Sorted!  
The minimum stay for meet and greet parking is two days, which costs between £65 and £70, depending on which terminal you're going to.  
For an extra £20, you can get meet and greet plus, which gets you priority drop off and pick up, as well as fast-track security passes.  
See also:
Manchester flights
Hotels in Manchester
Multi-storey 
Manchester Airport's multi-storey car parks are just a short stroll to the terminals. And they're undercover, so it doesn't matter if the weather decides to remind you why you're going on holiday in the first place.  
There's no minimum stay in the multi-storey car parks, and prices start at £4 for up to 30 minutes.  
JetParks 
Slightly further afield, JetParks are a slightly cheaper option to parking in Manchester Airport itself.  
There's four JetPark car parks, and the minimum stay is three days. A free bus transfer will drop you off right outside the terminal, which takes about five to nine minutes.  
Manchester hotels with airport parking 
Some hotels around Manchester Airport offer a package deal of accommodation and airport parking.  
Holiday Inn Express is one of the hotels that offers airport parking. It's 10 minutes away from Manchester Airport by transfer bus.  
Radisson Blu is within walking distance of the terminal and also offers Manchester airport parking. 
Other hotels near Manchester airport that offer parking include Premier Inn North and the Hilton Hotel.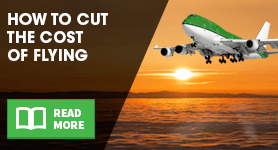 Off-site Manchester airport parking 
When comparing Manchester airport parking, you might come across off-site companies.  
Not parking in Manchester Airport may work out cheaper, but it's worth comparing prices to find out.  
A few off-site Manchester airport parking providers are APH Manchester, TT Airport Parking, H&P Secure Parking, Peter Ashley Car Parks Ltd and BCP.  
How do I know my car will be secure with Manchester airport parking? 
We'd suggest looking for Manchester car parks that have been given the Park Mark award. 
This award is issued by the British Parking Association (BPA) to assure customers that the selected car parks are secure, with features like CCTV, security fencing and patrols. And a light that never goes out. All of Manchester Airport's car parks have the Park Mark award.  
You could also take a look at reviews to see what experiences previous customers have had. We'd also like to bring up the benefits of pre-booking vs pay on the day. If you pre-book, you're guaranteed a space and you could save yourself some money.  
Check out discount sites like MyVoucherCodes to see if there are any offers on Manchester airport parking.  
By Amy Smith