Make your trip a walk in the park with cheap airport parking at Newcastle
Turn your transport troubles into a Geordie jaunt with these top tips for parking in Newcastle Airport.
Key points
Booking up in advance can save a substantial amount of money on airport car park costs
If opting for meet & greet, make sure your valet parking company covers you for any potential damage to the vehicle
Comparing Newcastle airport parking prices with GoCompare can help highlight some low, low prices and availability in an instant
Arranging where to leave your car at the airport before you fly is an unnecessary headache we could all do without. Fortunately, Newcastle International Airport has plenty of parking options to keep that headache at bay. 
What kind of parking is available at Newcastle Airport? 
Newcastle Airport boasts a comprehensive on-site car park, complete with award-winning security accreditation, and 24-hour CCTV. 
However, car parking at Newcastle Airport isn't simply a case of rock up, lock up and jog on – oh no. In fact, Newcastle Airport car parking has more variety than a Kellogg's Variety Pack with very subtle differences between each, which can be confusing. 
Long-stay parking at Newcastle Airport 
The good folks at Newcastle Airport offer long-stay car parking of up to 15 days at a time, with additional days calculated at a daily rate thereafter, if required. Best of all, the long stay also comes with a 24-hour coach transfer (park and ride) direct to the terminal. 
For additional security, the long-stay car park is also fitted number plate recognition cameras. Not quite as reassuring as laser-toting rottweilers, but reassuring nonetheless.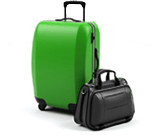 Medium-stay parking at Newcastle Airport 
For stays of two days or less, medium-stay parking is a great happy medium. With a 15-minute parking window free of charge, medium stay is also ideal for those dropping off passengers and is located just a short walk from the terminal building. 
Much like the long-stay car park, this area is also fitted with number plate recognition to ensure nobody steals your number plate... and/or the car it's attached to. 
Short-stay parking at Newcastle Airport 
Located just outside the entrance, short-stay parking offers drivers the option to park for anywhere between mere hours to several days at a time. There's also regular weekend parking offers, with as much as 50%+ off, so be sure to check if there are any promotions running when you book. 
Due to the close proximity to the entrance, this option's also a strong candidate for those picking up friends and family from the airport, or those flying for a long weekend away. 
Fast-track parking at Newcastle Airport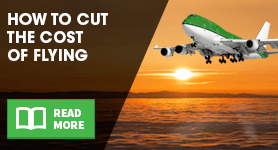 Much like the short-stay option, the fast-track route offers parking outside the entrance at a daily rate. However, the big difference between this option and the standard short stay is the ease of access once you enter the airport. 
Fast track offers convenient parking with the added benefit of a security fast track pass. This grants you access to the security fast-track lane, allowing for quicker processing through the security channels. You could be sat in the departure lounge, sipping a cocktail in no time.  
Express parking at Newcastle Airport 
Located immediately outside the terminal, express parking is undoubtedly the most convenient option for anyone picking up or dropping off passengers. Streamlined for speed, the process is ticketless with camera systems in place that record the vehicles that enter and exit, cleverly calculating the tariff automatically upon departure. Technology, eh?! 
Outside of the first ten minutes, price is recorded at 15-minute increments up to the first hour, at which point you'll be charged at an hourly rate. However, if you foresee yourself staying longer than an hour, you may want to consider the short-stay option. 
Meet-and-greet parking at Newcastle Airport 
For sheer convenience and ease of access, the meet-and-greet parking package is hard to beat. Also known as valet parking, the M&G option sees you bypass the parking headache and has someone else do the parking for you. 
All you have to do is drive into the fast-track area outside the terminal, hand your keys to a Newcastle Airport chauffeur, and away you go. The chauffeur will drive your car to a secure airport location, where it'll remain until you return – at which point it'll be driven back to you at the point you left it.  
Just make sure you hand the keys to a legitimate Newcastle Airport employee. 
Where can I find cheap parking at Newcastle Airport? 
As with most aspects of holiday booking, securing your space ahead of time can save a substantial amount of money on your overall cost. This can be done easily using our airport parking service.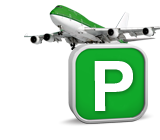 Depending on the length of stay, you could easily bag a great discount, ranging from anywhere between 20% for a couple of days to a huge 60% saving for an extended stay. Meanwhile, you may be able to find a Newcastle Airport parking discount code online. 
Another great way to avoid Newcastle Airport parking charges is to simply avoid parking there altogether. Public transport links to Newcastle Airport are particularly good from the city centre and easily accessible via train, while a taxi ride can get you there in less than 20 minutes. Meanwhile, a minibus can be a great way for large groups to get from A to B and back hassle-free, while also sharing the cost at the same time.  
Whatever option you decide to choose, be sure to park yourself in front of the GoCompare virtual car park before you make any final decisions. A simple comparison of airport parking with us could help save you a bundle, while also presenting additional options you may not have considered. At the very least, it'll give you a great overview of costs across the board.
By Martyn Grant