Here's the lowdown on Southampton airport parking
Searching for Southampton airport parking? Then look no further! We can help you find the right deal for you, right now, and at the right price! Right? Right!
Key points
You can pay on the day for parking at Southampton Airport, but you'll be missing out on some hefty discounts by not pre-booking
Airport parking is another one of those things that you can compare online. Search now on GoCompare and see what savings you could make on your Southampton airport parking
There is free parking for dropping off passengers in the long-stay car park. If you use the car park closest to the terminal, it's at least £2 to pick up or drop someone off
Hampshire's finest airport has loads of options when it comes to leaving your motor before you hop on your flight. Whether you're coming down the M3 or M27, here's our round-up of Southampton airport parking.   
Parking at Southampton Airport   
Southampton Airport (SOU) has six options when it comes to parking inside the grounds. These are: 
Short-stay parking 
Meet-and-greet parking 
Priority parking 
Long-stay parking 
Blue-badge holders 
Electric car charging 
The usual rules apply to Southampton: the closer you are to the terminal, the more expensive it gets. And rolling up on the day is almost always more than booking in advance. Anyway, here's a closer look at the two most popular options: 
Southampton airport short-stay parking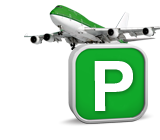 The short-stay car park here is a multi-storey bad boy and is only a minute's walk from the terminal. It's got one of those Park Mark awards for security. And while it's called short stay, there isn't a limit on how long you can stay there – but it's really for one-to-three days at a time. You can pay on the day, but there are discounts for booking in advance, and you can also use the licence plate recognition gizmo. 
Southampton airport long-stay parking 
The cheaper option for parking in the airport is to plump for the long-stay car park. But with a lower cost comes a longer trip to the terminal. Yet it's only a five-minute ride on the free shuttle bus, so isn't too much of a hassle, especially as it runs every ten or so minutes, 24 hours a day. 
The long-stay car park at Southampton airport also has the Park Mark award, but it's not undercover, so factor that in if that might be an issue for you. Again, you can pay on the day for long stay, but there's reductions for pre-booking, because pre-booking is good. 
Offsite parking at Southampton airport 
Did you know...?
The iconic Spitfire fighter plane's first ever flight took off from Southampton Airport in 1936
Sometimes called park and ride, you'll find a couple of companies offering car parking outside of the airport... but not many. It's often cheaper than parking in the airport, but you'll have a longer trip to the terminal from your car. Factor in this extra time when planning your getaway from Southampton airport. Shop around and see what's out there. 
Another possibility is to look at any nearby hotels that offer a parking package. This is where you spend the night, but your car stays at the hotel for your whole trip. Combining such a deal can work out as a money-saver depending on how long you're gone and if you need somewhere to stay overnight. And there's one more thing... 
Southampton Airport Parkway parking 
Southampton Airport has its very own train station, the craftily titled Southampton Airport Parkway. "This isn't an airport transfers guide!" we hear you cry, but stay with us. This train station has a car park, a multi-storey car park that's open 24 hours a day in fact. 
So, parking at the train station is another way to leave your vehicle while you jet off out of Southampton, and the weekend and bank holiday prices aren't too bad. It's an option is all we're saying, especially as the train station is less than a minute's walk from the terminal. 
Are there drop-off charges at Southampton Airport?
There can be, and certain people with access to the internet aren't happy about it. We know right, people complaining online! Whatever next? 
OK, so if you're looking to pick up or drop off someone right by the terminal, you'll need to use the short-term car park. It costs £2 for up to 15 minutes in July 2018. You can get 30 minutes of free parking at the long-stay car park, but you'll need to use the shuttle bus to get to and from the terminal.  
How to find cheap parking at Southampton Airport 
Want to know our top three tips when it comes to airport parking?  
Book in advance 
The further you park from the terminal, the cheaper your airport parking is likely to be 
Compare prices on everything before you buy, airport parking included. 
By Sam Easterbrook