Compare airport transfers in Berlin with our guide
So, you've arrived in Berlin. But how to get from the airport to the city centre? An airport transfer is the easiest way to get to your accommodation – some even go door to door. We've put together a guide to the airport transfers available in Berlin.
Key points
Airport transfers operate out of both airports in Berlin
Tourists can also use public transport to get to and from the airport
Hiring a car may be the most convenient method of getting around
Berlin has plenty of travel options to get to and from its airports. We've examined some of the more popular choices to help you decide which method of transport is right for you. 
Airport Transfers Berlin 
There are two airports in Berlin: Berlin Schoenefeld, and Berlin Tegel.  
Travellers can book a private airport transfer with companies such as Blacklane, Sixt, or Suntransfers, which operate out of both airports.  
These companies offer door-to-door transfers, and you can book well ahead of when you intend to arrive or depart.  
Blacklane's drivers will even go so far as to check flight tracking systems to check whether you'll be arriving on time. Sixt offers tourists an app to help make the booking system easy to use and track.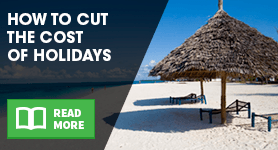 Planes and trains  
Both Berlin Schoenefeld and Berlin Tegel have access to train stations on the premises.  
It takes roughly half an hour to get into the city centre from either airport, so if you want to get straight into the shopping experience, or start your sparkle party in the nightclubs, this may be the best option for you.  
For those with lots of luggage in tow, however, it may be cheaper than a private transfer but will likely be less convenient. 
Berlin bus tour  
Several bus services connect both Schoenefeld Airport and Tegel Airport. A bus might well be the cheapest option of getting to and from the centre of Berlin, but much like the train, not as convenient for those with plenty of luggage. 
Car hire Berlin 
See also:
For those who prefer to do things their way, there is also the option to hire a car from the airport. You can then drive around Berlin and its environs without being restricted by transport timetables.  
It may however be more expensive than an airport transfer or any of the public transport options. 
By Nick Dunn