Getting from A to B – Brisbane airport transfers
Flight: check. Hotel: check. Holiday: sorted! But… Hang on a sec, how are you going to get between the airport and your hotel? Well, you might want to take a look at Brisbane airport transfers.
Key points
Brisbane Airport has plenty of airport transfer options, like taxis, shuttle buses, cycling and pedestrian routes
There's also plenty of good public transport links between the airport and popular destinations like the Golden or Sunshine coats and Brisbane city
If you want to make your own way to and from the airport, you could consider renting a car
G'day, how's it going? So you've booked your flights, hotel and maybe a few tours and activities, but how are you going to get from the airport to your hotel, and vice versa?  
Not to worry mate, have a shufti at this guide to Brisbane airport transfers and she'll be right.  
Airport transfers in Brisbane 
Brisbane has one main airport (BNE), which is the third busiest airport in Australia, after Sydney and Melbourne, and it has two passenger terminals: domestic and international.  
Four car parks, two railway stations and buses serve the airport, as well as car rental services, pick up and drop off areas, providing plenty of transport links throughout Brisbane – you'll be there in a tick!  
Airport shuttles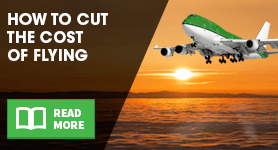 Offering door to door transfers, the Brisbane Airport Con-x-ion shuttle bus transfer service could be a convenient way to travel.  
You can get shuttle buses from both the international and domestic terminals to places around Brisbane, like the Gold Coast and Sunshine Coast. Sweet.  
Taxis, limousines and ride-sharing 
Taxis are available 24/7 from outside the domestic and international terminals, and there are kerbside officers on hand to help you out when it's busy.  
In addition to your cab fare, you may also be charged an additional small toll road fee.  
If you want to arrive at your destination in style, then you might want to take a look at getting a limousine transfer, instead of a regular bus or taxi. You'll certainly turn a few heads arriving in a limo!  
Did you know...?
Brisbane Airport is the largest airport by land size in Australia and is its own suburb and postcode - 4008!
On the other hand, you might decide to go for a more budget-friendly option, like ride sharing. This means you share your transportation with a few other people that are going to the same place as you, meaning you split the fare between you.  
Most ride share operators have apps that you can use to organise your transfers, like Uber.  
Public transport  
Brisbane's Airtrain is another way you could decide to travel between the airport and your destination.  
Train services are every 15 minutes during peak times, or every 30 mins otherwise. You can also get express services to the Gold Coast, and has connections to the Queensland Rail network.  
As well as trains, a public bus service is also available from the Skygate centre.  
Car rentals 
If you want to enjoy the freedom of getting yourself to and from Brisbane Airport, you could rent a car.  
There are plenty of car hire companies situated at the airport for you to choose from. It would also be pretty ripper to be able to explore Brisbane by car.  
Cycling and walking 
If you fancy cycling or walking, Brisbane Airport also has cycling and pedestrian routes connecting to the Moreton Bay Bikeway network.  
As long as you give yourself plenty of time to compare airport transfers, you'll probably be able to find a belter of a deal.  
Take it easy, hooroo!  
By Amy Smith