Save your forints at Ferihegy with our guide to Budapest airport transfers
Wondering about airport transfers from Budapest airport to the city centre? Then you need GoCompare's guide on Budapest airport transfers!
Key points
You can pre-book your airport transfers from Budapest airport to your hotel
The nearest train station to the airport is a 10-minute bus ride away
Uber isn't in Budapest anymore
So you've landed at Ferihegy. But how are you getting from there to your hotel in Buda or Pest? It's a good job you're reading this guide to Budapest airport transfers… 
How to save money on Budapest airport transfers
Booked a package holiday to Hungary? There's good chance it includes airport transfers. But that's not always the case so check before you go. Also, Budapest is a weekend trip kinda place, so you're probably making your own way there.  
If you are, ease the strain when you get off the plane by pre-booking your airport transfers. By pre-booking you're not only saving on stress and time, you're also likely to save some money too. And the comparison game isn't just for flights and hotels. Shop around and compare airport transfer prices. 
Ok, so how do you want to arrive in central Budapest? There's several options available to you... 
Airport transfers Budapest - what's available?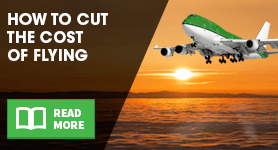 Only 15 miles separate Budapest from its airport. The official name is Budapest Ferenc Liszt International Airport, but most people call it Ferihegy. Whatever you call it, let's look at your options on travelling to central Budapest from it.  
All companies' features and prices were correct in May 2018. 
Shuttle transfers from Budapest airport to your hotel 
Want the most stress-free and convenient start to your holiday in Hungary? Then book your airport transfers before you leave. Unfamiliar with the local public transport system? A shuttle service to your hotel is useful then. Also who wants to lug a suitcase about after getting off the plane?  
You'll find that dedicated airport transfers come in two basic flavours - shared and private.  
Shared airport transfers are usually shuttle services that drop visitors off at a series of hotels around Budapest. These can be quite cheap, but you may have to wait for other passengers. And your hotel might be the last drop-off. But it can be a good money saver. 
The other is a private airport transfer. Usually a taxi or private car, it can whisk you away from the airport to your hotel in no time. You might even get one of those guys that hold your name up on a sign in arrivals. #TheDream 
Also, if you're travelling in a big group to Budapest, it can be more cost-effective to book your own shuttle bus than share one. And if money's no object, you may want to look at luxury transfers. Imagine being driven across the Danube in a back of a limo. Now that's one way to start your Hungarian holiday! 
Think a shuttle transfer is the way to go? Save yourself time, money and stress by pre-booking your airport transfers. And comparison searches aren't just for flights and hotels you know. You can shop around for airport transfers too. 
Taxi transfers at Budapest airport 
Surprisingly, Joni Mitchell's Big Yellow Taxi wasn't written about the ones at Ferihegy. Missed a sitter there Joni. Anyway, the big yellow taxis at Budapest airport are all by Főtaxi. It promises a driver that can speak at least one foreign language and you can pay by card. The airport warns against using non-regulated taxis.  
The Foreign and Commonwealth Office (FCO) also has a word of warning on taxis in Hungary: "Never ask a taxi driver to recommend a bar or club. If a driver offers to take you to one [...] treat that advice with caution." This is to do with a scam around extortionate prices when you try to settle the bill. 
Did you know...?
If you've got a bit of time to kill before your flight, why not visit Aeropark? It's an open-air aviation museum next to the airport
Expect to pay around £20 to get to Buda, a little less for Pest. Uber pulled out of Hungary in 2016 due to a change in the law.  
Can I catch the train to Budapest airport? 
Not quite. There is a train station called Ferihegy. But it's a 10-minute bus ride from the airport to the station. It's probably the cheapest route into Budapest. But if you have lots of luggage, you might want to look at other options. 
Also the FCO warns that "Foreign visitors are often caught out by the ticket system in Budapest, and fined by ticket inspectors." If you don't fancy the faff after your flight, then pre-book your airport transfers.  
The journey between airport and Budapest: How long should it take?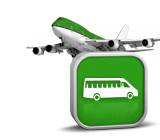 The distance between Budapest airport and the city centre may be 15 miles, but it can take some time to do it. Lonely Planet says traffic in Budapest can be a "nightmare" and "ongoing roadworks reduce traffic to a snail's pace." 
Even so, a taxi or shuttle bus should take around 40 minutes to an hour. Double it if you're doing it on public transport. 
Compare prices to find cheap transfers from Budapest airport 
You can check out prices through GoCompare to help you find airport transfers. Budapest is one of many destinations you can search for, so why not give it a pop? You could save yourself a forint or two!  
By Sam Easterbrook