Are we there yet?
Sadly, aeronautical engineering has yet to master the art of landing directly outside your hotel. As such, arranging transfers from Cancun Airport to hotel accommodation is a must.
Key points
Booking your airport transfers online in advance can result in a discounted fare
If you've opted for a package holiday, your transfer may already be included in the overall holiday bundle
Not all options accommodate children's seats, so be sure to check ahead of time if travelling with small children
Touching down in an unfamiliar country can be an exciting experience. As you step off the plane and soak in the foreign climate for the first time, the whole experience suddenly becomes real and your holiday is finally officially here. 
Well... almost. One final hurdle that needs to be addressed before you can sit back and relax is the small matter of airport transfers. Luckily, when it comes to airport transfers in Cancun, there are a number of ways to navigate to and from Cancun Airport. 
Don't put off the inevitable and leave your transfers from Cancun Airport until you arrive. Read on for the inside track and make your arrival as hopefully stress-free as the holiday that'll follow it. 
How to save money on Cancun airport transfers 
While it may not be the most exciting subject in the world, getting airport transfers from Cancun International is rite of passage for anyone visiting Cancun by air. An important fact to note is that hotel courtesy shuttles aren't available at Cancun Airport. As such, booking up one for yourself is a must. 
However, before you do so, it's also important to note that CancunAirport.com is the official site of Cancun International Airport – accept no imitations. There are similar doppelganger sites that fly close to the wind in an attempt to fool you into thinking they're an official affiliate. Most of these are private sites offering transfers that may not be as reliable as the real thing.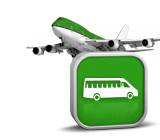 Iffy websites aside, booking up ahead of time online can indeed be economical, and online rates are routinely cheaper than those booked up when you arrive. Many companies offer an online discount and the lowest rate can often be found with advance booking. 
Outside of that, it's worth double-checking that airport transfers aren't included in your holiday booking price. Package holidays commonly include transfers as part of the bundle, making self-booking unnecessary altogether. 
What kind of Cancun transfers are available? 
When it comes to the specific airport transfers, Cancun Airport offers five primary means of getting from A to B. Better still, these services are available 24 hours a day with no hidden fees attached and even offer free WiFi on board. In addition, the Cancun Airport website also claims that their drivers monitor arrival times for convenience, professing to be both reliable and professional. 
With that in mind, let's see what awaits you past the baggage claim. The following features were correct in May 2018. 
Private transfer 
A car or minibus service depending on party size, private transfers take you directly to your hotel in the comfort and privacy of your own touring party. This door-to-door service has the advantage over other options as being both spacious and comfortable, without necessitating travel with those outside your friend or family circle. 
However, if you did want to share a taxi with the aim of economising, you're probably going to be out of luck. There's a standard 'no sharing' policy enforced, likely to avoid the driver making multiple drops. This option is better suited to one or two passengers arriving at different times. 
Minibus shuttle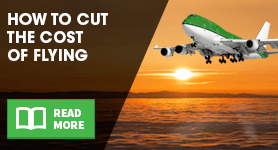 With meet and greet at the airport and a driver waiting time of up to an hour, this is a popular option for many Cancun tourists. However, this service is only available from 08:00 'til 20:00, and there's no option for a car seat if you have young children with you. 
It's also worth bearing in mind that the shuttle services 'all major hotels'. If your accommodation's status as 'major' is questionable, it's worth double-checking with the company beforehand. 
Bus transfer 
If you're looking for money-saving travel options, the airport bus service is a great alternative to consider. An airport rep will even wait for you outside your arrival terminal to direct you to the nearest bus stop. 
While you can make reservations online, you can only reserve a seat one way from the airport, so you'll have to organise your return trip from your hotel while you're out there. 
Economical service 
As the name suggests, the economical service offers affordable transportation for Cancun visitors. Available on a first-come, first-serve basis, the economy ride makes multiple stops en route, and will likely take longer than a direct journey. It also doesn't offer child car seats, which may be a deal breaker for those with young families. 
See also:
Flights to Cancun
Hotels in Cancun
Cancun holidays
VIP 
Offering comfort and exclusivity, the VIP treatment includes a meet and greet at the airport with a personalised welcome sign, two car seats included upon request. The ride itself is door-to-door and available 24 hours a day. 
Private Cancun airport transfers 
Cancun Shuttle is an authorised transportation company for Cancun International Airport and claims to be the sole official transportation company of the airport. Fully equipped with licensed and insured drivers, a fleet of hundreds and 24/7 operation hours, Cancun Shuttle offers airport transfers from Cancun to Playa del Carmen, Riviera Maya, Tulum and the Yucatan Peninsula. 
Whichever method of transport you settle on, remember to exercise caution. Private taxi hire can be a real roulette spin at times, so keep yourself, your family and your money safe by doing your homework and having your wits about you. While the cheapest options may be tempting, cheapest very rarely means best. 
And don't forget, for peace of mind, you can also compare airport transfers through us. You can get budget shuttle options, private transfers, or even a luxury private car if you feel like splashing out. Transport adapted for wheelchairs is also available. 
So, once you're all booked up, all that's left to say is – have a fantastic trip! 
By Martyn Grant