Cor-phew! It's the GoCompare's guide to Corfu airport transfers…
How are you getting to and from Sidari, Kassiopi or Kavos? Here's our guide on Corfu airport transfers to help you choose!
Key points
You can pre-book your airport transfers from Corfu airport to your hotel
Corfu International Airport is located in the centre of Corfu
Long-distance buses run across Corfu if you have the time and patience
Flying into Corfu International Airport and wondering how to get to your hotel? No worries - we're here to help with our Corfu airport transfers guide!  
How to save money on Corfu airport transfers 
The first thing to check is whether you've already paid for airport transfers in Corfu. If you're booked onto a package holiday, chances are pretty high that airport transfers are included. Check your paperwork to see what's what.
If you're travelling independently, then you've got a couple of options of what to do when you get off the plane in Corfu. 
A rule of thumb when it comes to airport transfers is to book before you go. This can save you time, stress, and often a bit of money. And yep, you can use comparison sites to search for airport transfers just like you can with flights and hotels. 
The following details and prices were correct in May 2018.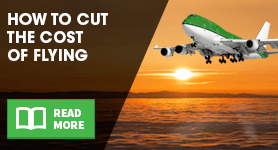 Transfers from Corfu Airport - what's available? 
Corfu Airport (CFU) is less than two miles from the Old Town in Corfu Town. And Corfu Town is pretty much smack bang in the middle of the island. It's a good spot for an airport and means transfer times aren't too bad to the big resorts. 
If you've pre-booked, you're likely to be in a coach or minibus to shuttle you straight to your hotel. If not, you have the choice of a local taxi or bus into Corfu Town. Taxis take around 10 minutes and cost around 10 euros. The local bus is the number 15. It costs around two euros.  
Transfers from Corfu airport to Sidari 
Sidari is on the north-west coast of Corfu. It's about an hour's drive from the airport, though factor in an extra half-hour for travel. 
As one of the big resorts in Corfu, you'll have the choice of several companies offering transfers. Compare what's out there to find the right deal for you.  
Alternatively, you can catch a bus from the long-distance bus station in Corfu Town. Jump on the airport bus then switch to the Sidari bus. Leave a window of two to three hours for this.  
Transfers from Corfu airport to Kassiopi  
Over on the north-east coast of Corfu is Kassiopi. Similar to Sidari, it's an hour in the car to Kassiopi, so tack on a bit extra for coaches. There's plenty of choice for Corfu airport transfers, so do a quick search and compare prices. 
There's also a bus to Kassiopi, and it takes about the same time as the Sidari one. 
Transfers from Corfu airport to Kavos  
Kavos is right down at the southern tip of Corfu. Factor in about 90 minutes for Corfu airport transfers. Kavos is another major resort on Corfu, so you have options when it comes to hotel transfers. Compare what's out there and see what you can save. 
Compare prices to find cheap transfers from Corfu airport 
For peace of mind for the sometimes frantic period of time after you land, we can help you find airport transfers in Corfu. Search for your resort and see your options. You could save a yourself a euro or two!  
By Sam Easterbrook