Read GoCompare's guide to Dublin airport transfers
Are you wondering how to get from Dublin Airport to the city centre? Then you need our guide on Dublin airport transfers!
Key points
Pre-book your airport transfers for the most convenient start to your break in Dublin
Many bus and coach services connect to Dublin Airport from other parts of Ireland
There's no rail service to Dublin Airport
So you've booked your flights to Dublin, but how are you gonna take those final eight miles to the city centre? Let's look at your choices for Dublin airport transfers. 
How to save money on Dublin airport transfers 
Booking your airport transfers before you fly is often the best way to save some euros. And it's not only money you could save. 
Pre-booking means no queueing for a taxi or a bus. Head straight to your hotel instead, saving time and stress at the airport too.  
You can compare Dublin airport transfers the same way as you can flights and hotels. Just do a quick search and see what you could save. 
Dublin airport transfers - what's available? 
With Dublin Airport only a short hop from the city, you've got a couple of options on getting there. 
Private transfers - Dublin airport to your hotel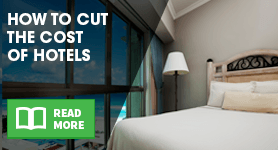 After the most convenient start to your break in Ireland? Unfamiliar with Dublin's local transport system? Or simply looking to rock up to Ireland's capital in style? Then pre-book your airport transfers and pick a private transfer. 
Select a luxury vehicle, have a fella hold a sign with your name in departures, and cruise to your hotel. Swish. Compare prices to get the biggest bang for your buck. 
Shuttle services from Dublin airport to your accommodation 
If you want the convenience of a private transfer but are looking to spread the cost then consider a shared shuttle service. These are usually a minibus that drops you and other travellers off at a couple of hotels. 
You might be lucky and be the first stop, or you might be the end of the line. Yet with these types of airport transfers, the max number of stops is usually four. 
You may also have to wait for other passengers before setting off. But this can be a cost-effective and convenient way of travelling between your hotel and Dublin Airport.
Dublin airport taxi transfers 
No matter which terminal you taxi into, there are taxi ranks at both offering taxis to Dublin. Taxis, taxis, taxis. Expect to pay around 25 euros for a 25-minute ride to the city centre. Uber is in Ireland, but you can only book taxis and limos through it, not private cars.  
Can I catch the train to Dublin airport? 
Nope. There's been plenty of talk of an underground metro line and extending DART (Dublin Area Rapid Transit) out to the airport for a few years now, but it's still just talk. In May, 2018, there were no firm plans to create a rail link to Dublin Airport. 
What about the bus to Dublin Airport?  
Buses and coaches provide the public transport links to Dublin Airport and the city. A couple of companies run services between the airport and Dublin city centre. 
Dublin Bus runs the Airlink Express routes 747 and 757. The 757 has more stops in the city centre, and is more convenient for tourists. 
In May, 2018, a return bought on the bus was 12 euros. It takes about 30 to 45 minutes. 
Not heading into Dublin? Then Bus Éireann offers cross-country routes to many of Ireland's cities and large towns. Translink Goldline also has services to Northern Ireland from Dublin Airport.  
What's the best way to get from Dublin airport to city centre?  
That's totally up to you. If you have the time and the patience then taking the bus might work. If you're after comfort and convenience then pre-book your travel. You have lots of options, so compare what's out there. 
By Sam Easterbrook