Geneva is CERNtainly a top destination, so let's look into our Geneva airport transfers guide
Start saving those Swiss francs before you hit the ski slopes with GoCompare's guide to Geneva airport transfers.
Key points
Tourists in Geneva can get a free public transport pass for the length of their stay
There's a free shuttle bus to certain hotels from Geneva Airport
Many ski resorts in the Alps don't have train or bus stations
Going to Geneva Airport (also called Cointrin Airport) and wondering how to get to your hotel? No worries, we're here to help with our Geneva airport transfers guide!  
How to save money on Geneva airport transfers 
Planes, trains and automobiles! You've got a huge selection of ways to travel between Geneva Airport and your final destination. The best way to save is to compare your options and book in advance. 
One thing before we get started though is to check if you've already got transfers sorted. If you've booked a package holiday, then transport to and from the airport is usually included. If not, then there's a couple of options... 
Free transfers from Geneva Airport to the city 
You read that right. The lovely Swiss authorities offer free public transport to all travellers in arrivals. It's valid on the train and on buses, and gives you 80 minutes to get where you need in Geneva. As the airport is less than three miles from the city centre, you should get to your hotel in the city in plenty of time.  
Did you know...?
Lake Geneva is the biggest lake in Europe
Not only that, but tourists staying in the canton of Geneva can get a Geneva Transport Card for free. It gives you free use of public transport in Geneva for your entire stay, including the taxi-boat across Lake Geneva.  
And it doesn't end there. Geneva Airport offers free shuttle buses to certain hotels too. Check your booking to see if your hotel is on the list. 
Taxis and private transfers are also available if you want a more bespoke and relaxed arrival in the city. Search and book in advance to see what savings you could make.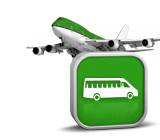 Ski Transfers from Geneva Airport (GVA) 
Geneva Airport is ideally located to access many ski resorts in The Alps. And not just the Swiss Alps, Geneva is usually the most convenient airport for the big French ski centres too. Planning on hitting the slopes? Here's some tips on how to get there... 
Transfers from Geneva Airport to Morzine 
This classic French alpine town is found 50-odd miles east of Geneva Airport. There doesn't seem to be direct public transport but there are many companies offering airport transfers. Go compare to see if you can find a bargain.  
Transfers from Geneva Airport to Chamonix 
Nestled at the foot of Mont Blanc is the famous French ski resort of Chamonix. Roughly 60 miles from Geneva Airport, Chamonix is served by the Mont Blanc Express. Yet this narrow-gauge railway doesn't really hook up with any train lines to Switzerland. 
There's a direct bus, but leave two-to-three hours for this trip. If that sounds like a faff then look into a private transfer or shuttle bus service to Chamonix from Geneva Airport. Search and see what you could save. 
Transfers from Geneva Airport to La Plagne  
La Plagne was named the world's favourite ski resort in 2014, but how do you get there from Geneva Airport? There's no train station, or much public transport. Instead cover the hundred or so miles in a private transfer. There's quite a few options, so shop around and compare prices.  
Transfers from Geneva Airport to Tignes 
Even deeper into the French Alps is Tignes at 120 miles from Geneva Airport. Public transport between them isn't really an option so go for car hire or a private transfer. A quick comparison can chuck up some options and savings. But if you're still at the planning stage of a trip to Tignes, then you might want to look at the trains. The Eurostar and TGV serves Bourg-Saint-Maurice, which is less than 20 miles from Tignes.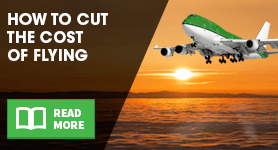 Transfers from Geneva Airport to Val Thorens 
The only way into the highest alpine skiing resort in Europe is by road. It's a 100-mile hike to it, so make sure you pre-book your airport transport in plenty of time. Compare what's there and try and save a few francs or euros. 
Compare prices to find cheap transfers from Geneva airport 
You can compare options for airport transfers, just like you can with flights and hotels. It can be a great way to save money before you start your holiday. Pop in a few details and discover what savings are about for Geneva airport transfers. 
By Sam Easterbrook