What would you say if you went on safari with Kriss Akabusi? Here Ak, Lion!
Is Elounda, Rethymnon or Agios Nikolaos calling? Here's GoCompare's guide to Heraklion airport transfers in Crete...
Key points
Heraklion airport transfers can be booked in the UK before you fly
Heraklion International Airport is located in the middle of Crete on the north coast
There are no train lines on Crete, but there is a network of buses linking most cities
Heraklion International Airport (HER) is three miles east of Heraklion, the capital of Crete. Also called Iraklio, it is Greece's fifth-largest city. You'll find the stunning Heraklion Archaeological Museum and the Palace of Knossos here. 
Yet most tourists will be heading out of the airport to a coastal resort. Good job it's just off the E75 motorway and slap bang in the middle of the island. So are you hitting the beach? Then here's how you can get to where you need to go with our Heraklion airport transfer guide. 
All facts and figures were correct in May 2018. 
How to save money on transfers from Heraklion Airport 
Before you start searching for Heraklion airport transfers, check that you haven't paid for some already. 
If you're coming to Crete on a package holiday, or all-inclusive, there's a good chance your airport transfers are included too. Have a quick look at your paperwork - it should make it clear.  
If you do need to sort out transfers to your accommodation then you're in the right place. You can quickly compare airport transfers just like you can with flights and hotels in Crete.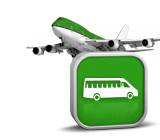 However you choose to travel, comparing what's there and booking before you go can be a great way to save. 
Heraklion airport transfers - what's available? 
There's no train station at Heraklion Airport. So that leaves you with shared or private airport transfers to your hotel. 
Otherwise there's taxis and local buses into Heraklion. Heraklion taxi prices from the airport to the city centre should be a little over 10 euros.  
Transfer time from Heraklion Airport to Elounda 
Drive an hour east from the airport and you'll come to Elounda. This cosmopolitan town has several sandy beaches and is a gem of a place to visit. 
There doesn't appear to be any direct public transport from the airport, so book your transfers before you go. 
Heraklion Airport transfer to Rethymnon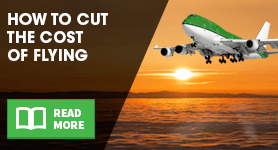 Head 50 miles west along E75 and you'll come to Rethymnon or Rethymno. Who knows where that second N goes? Rethymno is a wonderful combo of ancient history (Roman, Venetian, Ottoman) with a long sandy beach. 
There's a bus that runs between Rethymno and Heraklion and it takes around 90 minutes. Also factor in the time to travel from the airport to Heraklion. 
A long-distance taxi from the airport to Rethymnon is likely to set you back around 110 euros. You might want to look to book a private or shared airport transfer.  
Transfer from Heraklion Airport to Chania 
Drive for two hours down E75 and you'll come to Chania. This popular port town is a favourite with travellers across Europe. You might wish to consider flying into Chania International Airport if Chania is your final destination. 
There does appear to be a bus that runs between Chania and the town of Heraklion, but give yourself three hours for this trip. 
You may wish to book a private or shared airport transfer if you're coming to Chania via Heraklion Airport. Try a cheeky comparison to see what's available. 
Airport transfer from Heraklion to Agios Nikolaos  
A short hop from Elounda and 45 minutes from Heraklion Airport sits Agios Nikolas. Often shortened to Agios Nik or Ag Nik, this is an arty, laid-back seaside town. 
A taxi will set you back around 85 euros from Heraklion Airport. Consider booking your airport transport before you go. 
Compare prices to find cheap transfers from Heraklion Airport 
You've got lots of options to get from Heraklion Airport to destinations across Crete. So shop around and compare prices to find the right deal for you. Simple as that! 
By Sam Easterbrook