Don't be left in the cold, find cheap airport transfers for Iceland
You've booked your accommodation, you've planned in some time to see the northern lights, and you've checked in online for your flight. But how to get from the airport into Reykjavik? An airport transfer is your best bet.
Key points
Airport transfers direct to Reykjavik are relatively cheap depending on the provider
Cars are available to rent from Keflavik airport
You can also book a transfer that includes a visit the Blue Lagoon on your way into Reykjavik
Although you could walk from Keflavik Airport into Reykjavik, you might prefer to get an airport transfer. Not only is it cheap, it's a lot easier than walking! 
Airport transfers in Iceland 
At a distance of 48km from Reykjavik, it can be a 30-minute drive in good traffic from Keflavik International Airport to Reykjavik. So, how best to get there? 
The journey between Keflavik and Reykjavik 
The most direct way to travel between the two is to drive, so the airport operates a few shuttle companies, or you can hire a rental car or get a taxi.  
The cheapest mode of transport? 
If you want to save yourself as much money as possible, you can walk from Keflavik to Reykjavik. However, this could take up to 17 hours, so this is only recommended for the hardiest adventurers!  
For everyone else, there's a range of options available. There are scheduled airport bus routes, but depending on where your accommodation is, the journey price can vary.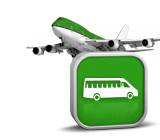 It's likely to be cheaper to get a shuttle to and from your accommodation, but the best value for money comes down to your itinerary.  
If you only want to stay in Reykjavik, then a shuttle to and from is probably best, and there are tour buses that go out further into the countryside.  
If you want to be self-sufficient, then hiring a car is probably better value for money, and you're not restricted to a fixed schedule of departure times. This may also be the most reliable form of transport overall.
The following rough prices and routes were correct in April 2018.
Airport shuttles from Keflavik 
There's more than one airport shuttle company operating out of Keflavik. Prices will vary based on the provider, and your dedtination within Reykjavik. 
Gray Line 
Gray Line offers only a few services between Keflavik and Reykjavik, which vary in price at around the €20 mark. 
You can also use its private transfer services, but these are lot more expensive. 
Flybus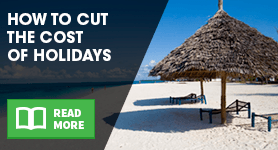 Flybus runs a bus once per hour between Keflavik and Reykjavik Bus Terminal, and prices range from upwards of £18 at the time of writing.   
It also offers the Flybus+, which will take you to selected hotels, guesthouses and bus stops within Reykjavik, though this increases the ticket price. 
Transfers via Blue Lagoon Geothermal Spa 
If you want to relax after your flight, you can get transfers to Reykjavik that go via the Blue Lagoon, Iceland's most famous geothermal pool.  
It's quite a detour on the road into Reykjavik, but would definitely be worth it for a chance to luxuriate in the naturally-warm water.   
Public transport 
Iceland has no public railways, so public transport is limited to buses, which run regularly in and around Reykjavik and the surrounding environs. 
Bus route 55 
The number 55 bus route, operated by Straeto BS, goes from Keflavik to Reykjavik. It's worth looking into this if you want to save money on your journey from the airport.  
Rent a car 
If you want to be completely self-sufficient in Iceland, you can rent a car to enable you to travel anywhere you want, whenever you like.  
Can I rent a car in the airport on arrival? 
Keflavik airport has several rental companies operating, including Budget, Hertz and Europcar, located within a short walk of the terminal. Prices will vary depending on the company chosen and the length of your rental. 
Rent a car for the Icelandic weather and roads 
Your choice of car depends on your itinerary: if you're planning to camp beneath aurora borealis on an off-road adventure, a 4x4 would be the best choice, but likely the most expensive.  
Those looking to either explore the Ring Road or just tour Reykjavik would be better off with a smaller two-wheel drive.  
Be careful though: some sections of the Ring Road cross glacial plains, which may suffer glacial flooding, and there's a small section near Berufjordur in eastern Iceland which is gravel only.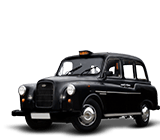 Book a taxi 
While the taxis in Iceland are relatively reliable, they are also expensive, and it's certainly cheaper to get the bus from the airport. 
Can I hail an Uber from Keflavik? 
Uber doesn't currently operate in Iceland, though it may do in the future.  
By Nick Dunn