Compare Manchester airport transfers – go mad fer 'em
For hassle-free transport to your accommodation, compare Manchester airport transfers and travel in budget-friendly bliss.
Key points
You can get shared or private transfers to and from Manchester Airport and popular areas, like the city centre, Leeds, Burnley and Warrington
Taxis and public transport are available, either from directly outside the terminals or over at The Station
Car hire is another option, with a whole Car Rental Village at the airport dedicated to the service
The problem with parking is it isn't going anywhere, so get yourself moving with Manchester airport transfers instead.
There's a lot to see and do in Manchester, so it's no wonder people want to go visit! Manchester Airport also offers flights all over the world, so it's a popular airport to fly from.
But before you can get stuck in to the Mancunian lifestyle or jet off on your holiday, you'll need to get between Manchester Airport and your home/hotel/B&B/hostel/campsite. So let's check out the options, our kid.  
Manchester airport transfers 
A range of airport transfers are available to and from Manchester Airport. You can get shared coach transfers, private transfers, taxis or public transport, depending on what'll suit you best.  
Coach transfers 
You can get shared coach transfers to Manchester Airport from places across the UK, like Liverpool, Leeds, Blackpool, London, Birmingham, Cambridge, Cardiff and Glasgow.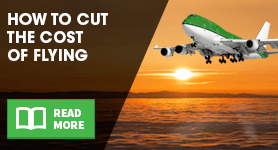 Coach transfers are a wallet-friendly way of travelling, because you share the transport costs with other passengers. Quite a few of them, in fact. Most coaches will have an on-board loo, power sockets and air conditioning.   
Private transfers 
If you don't want to share your airport transfers, you could look into getting a private transfer.  
Most private transfers will usually include a meet-and-greet service, where your driver will be waiting for you at Manchester Airport with one of those little signs.  
You can get private transfers to places like Manchester city centre, train stations and bus stops.  
You can also get private Manchester airport transfers to nearby towns and cities like Warrington, Burnley, Wigan, Preston and Sheffield, but it might be cheaper to get a coach transfer.  
For travelling in style, take a cheeky peek at chauffeur and executive private transfers. You'll be picked up in a posh car and given the VIP treatment during your trip, but bear in mind that this will cost quite a bit!  
Manchester airport taxis 
See also:
Manchester flights
Manchester hotels
Arrow Cars is the official taxi company for Manchester Airport. You can pre-book your Arrow Cars taxi online or go to one of the taxi reception desks in the terminal, but you'll probably get a cheaper price online.  
You can find black cab taxis outside all three Manchester Airport terminals and at The Station – the airport's dedicated transport hub. 
If you're travelling outside of Manchester, it could get pretty expensive. But for travel within Manchester, your fare will be shown on the taxi meter.  
Public transport and Manchester Airport 
Manchester Airport has a dedicated train station right in the middle, with moving walkways connecting it to the terminals.  
There are regular trains to and from Manchester Piccadilly and trains run every 10 minutes, seven days a week. From Manchester Piccadilly, you can travel onwards to pretty much anywhere in the UK.  
You can also catch a bus from Manchester Airport from The Station, which is open 24 hours a day. Bus routes include: 
5 – Telford, Wrexham and Manchester Airport 
18 – Trafford Centre, Sale, Wythenshawe and Manchester Airport 
19 – Altrincham, Woodheys, Sale, Baguley, Wythenshawe and Manchester Airport 
43 – Manchester to Manchester Airport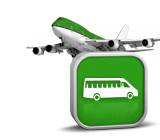 44 – Manchester, Fallowfield, East Didsbury, Gatley and Manchester Airport 
103 – Manchester, Moss Side, Wythenshawe, Peel Hall and Manchester Airport 
199 – Buxton, Dove Holes, New Mills, High Lane, Hazel Grove, Stockport and Manchester Airport 
200 – Wilmslow, Styal, Moss Nook and Manchester Airport 
288 - Altrincham Interchange and Manchester Airport 
330 – Ashton, Dukinfield, Hyde, Stockport and Manchester Airport  
368A – Stockport, Wythenshawe and Manchester Airport 
For something a little different, Manchester has a Metrolink tram service which connects you to around 90 destinations in and around Manchester.  
Tram tickets are available to buy at every platform and stop.  
Routes can change, so check out the details before you travel. And don't forget to pre-book your train or bus tickets to take advantage of online discounts.   
Car hire in Manchester 
Manchester airport transfers not your thing? In that case, we're a bit unsure why you're here on this article. But thanks!  
To take your commuting destiny into your own hands, shop around for car hire from Manchester Airport.  
Most of the car hire is based in Manchester Airport Car Rental Village, which can be accessed via complimentary buses that make trips every 10 minutes.  
A few companies based there include Avis, Europcar, Enterprise, Hertz and Sixt.  
Now we've given you the lowdown on Manchester airport transfers, all you've got to do is decide which one suits you best.  
By Amy Smith