Find cheap transfers from Nice Airport
Make your journey to Nice just that little bit easier with an airport transfer. We can help you find the right way from the airport to your hotel. And vice-versa!
Key points
Prices will vary by transfer type, and distance from your destination
You can get into Nice with several different kinds of transfer, including taking the train
There's a helicopter available if you're looking to go to Monaco
Nice's only airport is just under four miles from Nice itself, but that's just far enough to necessitate getting an airport transfer into the city. Stuck on how to choose the right one for you? Well, that's where we come in. We've got an airport transfer service to help you compare the options. Why? We're just Nice like that. 
Nice airport transfers 
Yes, they'll be nice, but they're just airport transfers… Oh, sorry, you meant transfers from Nice Airport. Why didn't you just say so?  
There are plenty of ways of getting in and out of Nice Airport, starting with the front door. We jest. Taxis, trains and buses all operate transfers to and from Nice Airport, so it's fairly simple to bag one. 
The following information and rough prices were correct in summer 2018. 
Nice airport taxi transfers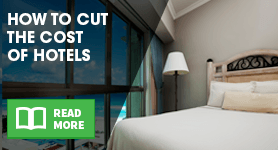 Perhaps the most obvious way out of the airport is to take a taxi. Fortunately, you needn't worry about the meter creeping up as you get closer to the city itself. Those taxis provided by the airport itself run at flat rates, so getting into the centre of Nice should cost in the region of €32. 
Since Nice Airport also services Monaco, you can get a taxi there as well for about €90. The taxis even go as far as Saint Tropez, but if you want to journey that far, you'll be looking at paying about €300, so it might be cheaper simply to fly. 
Any extras you need from the taxi will of course cost you extra, which isn't great. But if you're only paying €30 to get into the centre of the city, a few extra euros here or there won't hurt your wallet too much. 
Nice airport helicopter transfers to Monaco 
Yes, that's right, you can hop over from Nice to Monaco via helicopter. You don't have to be feeling particularly fancy – or a visiting dignitary – to use it: the Monaco Heliport is the only aviation facility within Monaco. So, if you're a Formula One fan, this is a good way to get into Monaco to watch the Grand Prix. 
It's not a service to use lightly, however, with tickets coming in at about €140. At that price, you may well want to consider another transfer method. Although getting a lift in a helicopter is pretty rad. 
Airport transfers by train 
A transfer by train might be easier if you haven't got a lot of luggage with you. The train station is 15 minutes' walk from the terminal, but a train into Nice itself is only €2. So, if you can stomach a bit of a walk, it's likely to be cheaper than getting a taxi. Even a jaunt into Monaco is pretty cheap at only €5!  
Airport transfers by bus 
You may want to get the bus to Nice if you're travelling in a large group, or have more luggage than a train ride might be able to accommodate. Should this be the case, the price of the ticket will let your wallet breathe a little easier: getting into the city should only cost you €6.  
Private airport transfers 
You can always get a private transfer from Nice Airport, if you like convenience and don't mind splashing out a bit. If it's just you, or you're with a partner, you could go with Sun Transfers in a taxi or VIP Car for anywhere between €30 and €60. 
Alternatively, if you're app-happy, you can use Uber and get into Nice for around €20. Uber even offers a fancier version of their service called Uber Black Car. It'll cost about €30, but offers you a suited chauffeur driving a luxurious sedan. Nice.  
Tips for cheap transfers from Nice Airport 
If all the options seem overwhelming, we know a way to make sense of them all – go compare them! We can help compare airport transfers of all sorts, and help you find the right one to suit your budget. 
By Nick Dunn