Avoid a bumpy ride – compare Paris airport transfers today!
Landing in Paris can be an uplifting experience... But sorting out airport transfers when you depart can bring you back down to earth in a hurry.
Key points
Planning your Parisian journeys and booking up tickets/passes online in advance could save you money in the long run
Be wary of unofficial taxis in airports! You could wind up with a nasty surprise once you arrive at your destination
Compare Paris airport transfers with GoCompare to find some excellent transfer options available
With two of the busiest airports in France residing in Paris, it's only fitting that airport transfers are both common and varied, providing plenty of options for those landing in the French capital. 
From the standard fare of taxi transit to the European staple of surfing the Metro, 'The City of Love' certainly has a great relationship with its public transport, making airport transfers in Paris a doddle. 
Whichever mode of transit you marry yourself with, give yourself a leg up on the competition, as we take an inside look at the wonderful world of airport transfers in Paris. 
All details and rough prices were correct in summer 2018.
Airport transfers from Charles de Gaulle Airport (CDG) 
If you're travelling to Charles de Gaulle Airport, you're in luck. Ol' Charlie has made travel to and from the venue very easy indeed, and transfers from CDG to Paris city centre can be a surprisingly smooth ride. 
Here's a quick rundown of the popular ways of getting on the go from Charles de Gaulle.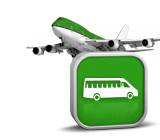 Taxi 
Taxis are undoubtedly the easiest way to the city centre. However, they're also the most expensive. Transfers from Charles de Gaulle Airport to Paris city centre will set you back a hefty €50 – while weekend, late night or early-morning trips may cost up to 15% more.  
Parisian taxis operate to the city and the departements of Hauts-de-Seine, Seine-Saints-Denis and Val-de-Marne, while suburban taxis run to the city and the departements of Essonne, Val-d'Oise, Yvelines and Seine-et-Marne.  
The taxi ranks can be found at exit 20 for terminal 1; exit 6 for terminals 2A and 2C; exit 7 for terminals 2B and 2D; and exit 1 for terminals 2E and 2F. After 01:00, alternative public transport isn't as readily available and taxis are often the only option. If you're arriving on a late-night flight, you may be at the mercy of the taxi meter. 
Bus and shuttle transfer 
Far more affordable than the taxi route, Paris airport bus transfers can be a wise alternative. Air France operates a shuttle service every day at half hour intervals from terminals 2E and 2F, which travels to a variety of city-centre locations. Better still, all of these stops are next to Metro stations of local bus stations and the journey typically takes between 45 minutes and an hour. 
Ticket prices vary naturally depending on where you're heading, with the cost typically sitting between €14 and €19. If you're in a party of four plus, you even get a group discount of 15%. If you're really watching the euros, there's also a RoissyBus service that runs to Place de l'Opera in the centre of Paris that costs around €9 and takes about an hour. 
The only night bus service is the Noctilien, which runs between 00:30 and 05:30. It's also very affordable, with prices ranging from €1.50 to €7.50 depending on your destination. The night bus picks up every hour from entrance 26 for T1, entrance 2 for terminal 2F and Roissypole bus station.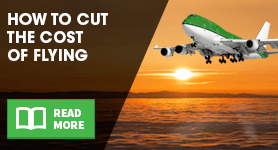 Trains and Metro 
Train service at CDG is split between Aerogare 1 and Aerogare 2. Aerogare 1 (next to terminal 3) is exclusively an RER station, running services from the rapid transit train network. However, Aerogare 2 is considered the primary train station in the airport, operating both mainline trains and RER service. 
Aerogare 2 is found between terminal 2C and 2E and operates SNCF services run by the French national rail provider, which includes high-speed TGV trains. From here you can get a train to Gare du Nord station in central Paris, taking a little over half an hour. Traditional train services are also in operation, with further information at the SNCF enquiries desk on the fourth floor of T2. 
However, the cheapest way to get from A to B is often a combination of the RER and the renowned Paris Metro. Line B of the RER from Charles de Gaulle runs south and connects to major city Metro stations, such as Gare du Nord and Chatelet. You should be able to connect to your relevant hotel/destination line from there. 
Airport transfers from Orly Airport (ORY) 
Despite playing second fiddle to Charles de Gaulle, Paris Orly airport transfers are also wide ranging. Read on for the litany of options that await you when you touch down in Orly. 
Taxis 
See also:
Taxis offer private transfers from the Orly Airport to Paris, with pick-ups from the arrivals hall. Companies often offer fixed rates too, so there's no nasty surprises waiting for you on the other end. Better still, their vehicles come in a variety of sizes and are available 24 hours a day, seven days a week. Fares usually range between €30 and €60 depending on the end destination. 
Taxis can take you from A to B in around 30 minutes and are located at the exit to the baggage reclaim area of arrivals, which is exit L for Paris Orly South and exit B (arrival level) for Paris Orly West. It's worth noting that only taxis located at these gates are authorised to pick up passengers and are identifiable by the roof light. Avoid being taken for a ride by a scam taxi and stick to the lights! 
Bus and shuttle transfer 
The Orlybus shuttle can take you from Orly Airport to Paris Denfert-Rochereau Station in about 30 minutes and costs just €9 for a one-way ticket. The shuttle itself runs every 15 to 20 minutes and can have you at your destination in less than half an hour. However, it's only available from 06:00 to 00:30. 
If the shuttle doesn't tickle your fancy, traditional bus service is also available. Bus 183 links Paris Orly with Paris Porte de Choisey Station and costs just €2. The bus itself runs every half an hour and can have you at your destination in around an hour's time. Meanwhile, Bus 91-10 takes you from Orly to Massy-TGV station. These buses can be found at entrance C, entrance I and entrance H. 
See also:
Flights to Paris
Hotels in Paris
Holidays to Paris
Le Bus Direct also provides links between Orly and five central Paris locations: Gare Montparnasse, La Motte-Picquet, Tour Eiffel, Trocadero and Etoile/Champs-Elysees. These services are available from the south terminal at entrance L and west terminal at entrance W costing €12 and will take around half an hour, give or take. 
Finally, if you arrive late at night, there's also an after-hours service, as the Noctilien service comes to the rescue once again. This runs to a number of locations in central Paris, with services N22, N31, N131 and N144 typically being the most relevant for tourists. 
Trains and Metro 
Simply connecting Orly Airport to Antony Station, the Orlyval is the fastest way to link up with public transport from Orly Airport. You can catch the Orlyval at terminal S from entrance K and terminal W at entrance A. 
From Antony Station, you can easily switch to the RER Line B, which interconnects with the overall Paris Metro. Trains operate every five minutes or so and run daily from 06:00 to 11:30. The Orlyval/RER service costs around €13. 
Meanwhile, a separate shuttle – namely 'GO C Paris' - connects Orly to the RER C train at Pont de Rungus. These run every 15 minutes or so and take approximately half an hour, costing just over €6.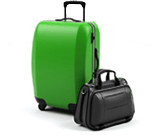 How can I get cheap Paris airport transfers? 
Like most aspects of a holiday, airport transfers from Paris can be a lot cheaper if you get ahead of the curve. Save yourself time, money and stress by arranging your transfers in advance. Booking up ahead of time can be much easier on the funds than sorting it on the day. 
If you're staying in Paris for a few days, it may even be worth getting a Paris Visite card, which gives you unlimited travel on most Parisian public transport. The card also gives you discounts at a variety of museums and other tourist attractions, making it a real asset for travellers that plan on visiting the tourist favourites. 
Last but not least, one of the easiest ways to find cheap Paris airport transfers is to simply go compare. A quick scan of the market to compare prices can highlight some awesome airport transfers at the tap of a keyboard or screen. 
By Martyn Grant