Boat insurance is likely to be needed for most sea, river and canal vessels, whether you use the boat as a home or for leisure. Find out more about the options.
Key points
Boat insurance isn't a legal requirement, but you'll need at least third-party cover to access rivers, canals, boatyards and marinas
The cost of insurance will vary depending on factors including boat size, type, power and use
You can cut the cost of boat insurance by building up a no-claims discount and improving security
Boats range enormously in value, from inflatable kayaks to luxury ocean yachts, but whatever craft you skipper, you'll probably need to insure it.
It's not just to protect your own pocket. You'll need cover for your boat to stay on the right side of river, canal and marina regulations.
Just as with insurance for cars and other vehicles, you'll be able to choose your level of cover and optional extras.
What insurance do I need for my boat?
There's not actually a legal requirement for boats in the UK to be insured.
However, navigation authorities for the waterways and marina and harbour operators usually insist upon at least third-party insurance, which protects others from damage your boat may cause.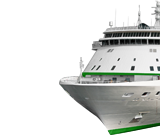 The bottom line is, without third-party insurance you'll be unable to use your boat on the waterways and unable to obtain a mooring agreement for it.
Levels of cover with boat insurance
Just as with other vehicles, with boat insurance you have the options of third party, third-party fire and theft, or comprehensive cover.
Third party only boat insurance
Third-party insurance won't pay out if your own boat's damaged while boating (although you may be able to claim off someone else if the damage was their fault), but it'll cover you for damage or injuries caused to others.
Although it's technically not a legal requirement, you'll probably find you'll need to arrange third-party cover before you're allowed to licence and moor your craft.
The Canal and River Trust, which issues licences to use the majority of Britain's waterways, specifies that boaters will need third-party cover for at least £2m and the Environment Agency, which deals with licences for the Thames, asks for at least £1m of third party cover.
Most policies will include adequate third-party cover, but check the requirements of your boat licence issuer to make sure you choose a policy that includes enough protection.
Even if you're not legally required to have boat insurance, you'd be unwise not to take it. If you cause an accident, damage or injury while boating, you could have legal action taken against you
If you take your boat out to sea, again you're not legally obliged to hold insurance, but as harbour and marina facilities are likely to request it, you might find it difficult to get your boat into or out of the water without it!
Even if you're not legally required to have boat insurance, you'd be unwise not to take it.
If you cause an accident, damage or injury while boating, you could have legal action taken against you and would have to pay for any damages caused out of your own pocket.
Another thing to consider is that, should your vessel sink, you'll have to pay recovery costs yourself if you're only covered third party.
Third party fire and theft boat insurance
Third-party fire and theft insurance covers you if your boat is stolen or catches fire, in addition to covering damage to third parties.
Comprehensive boat insurance
Comprehensive boat insurance gives you the highest level of cover and insures against both your own losses and those you cause to others.
It'll typically cover a number of scenarios such as accidental damage, vandalism, fire and theft, as well as third-party cover.
If you choose comprehensive boat insurance, make sure the level of cover is adequate for the value of your boat, including any extra kit and equipment you may have added.
Buying boat insurance
Getting quotes and buying boat insurance can be simple and straightforward, whether online or by phone. However, you'll need to be able to provide some information about your vessel.
Type of vessel
Insurers may have a list of types of vessel they cover, such as motorboat, narrowboat, etc.
If you're unsure of your boat's type, contact the insurer for help making the correct selection.
You're also likely to be asked for the boat's length and the power of its engine, if it has one.
Value
You'll need to state the value of your boat when you take out insurance, which might be difficult with older or more unusual vessels.
When insuring a boat, it's common to pay a marine surveyor to come out and value your craft so that you have this evidence for the insurer.
Some insurers will insist on a valuation by a surveyor for boats over a certain age or of certain types before agreeing cover.
Did you know...?
You can build up a no-claims bonus on boat insurance, just as you would with a car policy
Type of use
How you use your boat will have a significant effect on its value and whether you can get cover.
For instance, some insurers won't cover boats being used as a main residence, while others may charge more for this type of cover.
Mooring and storage
You'll usually need to tell your insurer where you plan to keep the boat, whether it's in a boatyard or harbour, moored on a canal bank, or taken out of the water to park on a trailer on dry land.
You might only keep the boat in the water for part of the year, in which case the insurer may need to know the mooring address and where it's kept while laid up.
If you're a continuous cruiser, with no fixed mooring or landlocked address, some insurers will be reluctant to provide cover.
However, there are boat insurers who recognise the needs of boaters who continuously roam the waterways.
Add-ons for boat insurance
You might want to consider paying for some optional extras on your policy, depending on your type of boat and how you use it.
Contents and personal possessions insurance
Contents and personal possessions cover may be included as standard with some policies, but you may have to add it as an optional extra with others.
Insuring possessions away from home
Make sure you check the cover you're buying is adequate for your possessions and pay attention to any exclusions and security clauses listed.
You may also be able to take out cover for personal possessions under your home insurance policy, but probably not for items kept permanently aboard or attached to your vessel.
Trailer insurance
If you tow your boat from place to place or store it on wheels, trailer cover is worth considering.
Trailer insurance will cover you for damage or loss of your trailer and may include public liability insurance in case your trailer causes damage or injury to others.
Note that third-party boat insurance doesn't usually apply while your boat's being towed, as your car insurance should cover you for third-party damages while towing.
Cover to take your boat abroad
If you're the adventurous type, you might want to take your sea-going vessel to foreign shores.
This might not be included as standard on your policy, but you may be able to add it for an extra charge.
Make sure you check any territorial limits to your cover before you travel and whether you need to request translated copies of your insurance documents.
Personal accident cover
Although boating isn't perceived to be a particularly risky activity, accidents can and do happen.
Personal accident cover should provide a payout to help with your recovery if you're injured aboard.
Cutting the cost of boat insurance
There are a few things you might want to consider to help keep the cost of boat insurance down.
No-claims discount
Just as with cars and other vehicles, insurers will usually take into account a clean boating history.
And just like with driving, taking care at the tiller, being security-conscious and navigating with consideration to others will help you to build your no-claims discount.
Security
Some insurers will offer discounts for fitting security such as alarms or particular types of locks.
Where you keep your boat will also affect your insurance – for example, a trailer boat kept in a locked compound might be considered more secure than putting it on your driveway.
Marinas or harbours may also be considered more secure than alongside moorings on the inland waterways.
Qualifications and experience
Insurers see seasoned boaters who have experience under their belt as lower risk and may offer them cheaper premiums.
If you're new to all things nautical, one way to build your experience is to take insurance-recognised courses and qualifications, such as those run by the Royal Yachting Association.
Courses scoring a discount will vary by insurer and by your type of boat, so contact your provider to find out more.
Insuring live-aboards and houseboats
If you live aboard, whether on a mobile narrowboat or a permanently moored houseboat, the main thing to consider is that you'll want to insure your home in a similar fashion to every other homeowner.
That means making sure your contents cover is adequate for all your possessions.
Not all boat insurers will cover boats used as a primary residence and will list it in their assumptions.
Live-aboard boaters should always check an insurer's assumptions list to make sure they can be covered.
Insuring smaller and unpowered boats
Waterways authorities such as the Canal and River Trust don't insist upon third-party insurance for unpowered boats such as canoes, dinghies and row boats.
They do, however, strongly recommend it due to the risk even small boats could pose to others.
There are some members' groups you can join which include third-party insurance and waterway licences in the cost of membership, and this may work out a cost-effective option.
For example, British Canoeing includes in its membership fees third-party liability insurance and licence to paddle on 4,500km of waterways.
Boats on home insurance
Rather than taking out separate insurance for the value of your small boat, you might find you can instead cover it under your home insurance policy.
If it's worth more than £1,000 you may need to list it individually as a high-value item and it'll probably only be covered in your own home unless you have personal possessions cover for items taken out and about.
You also won't have any third party cover for using your boat under your home insurance, but a combination of third party cover through a members' association and home insurance cover for its value could equate to comprehensive protection for your vessel.
By Derri Dunn