Learn the basics of breakdown cover including how policies work, the different levels of cover and money-saving tips.
Breakdown companies often have their own definitions for the different cover levels and services they provide
Mechanical problems are stressful and inconvenient, but breakdown cover can provide valuable peace of mind - ensuring you receive assistance at the roadside at any time of the day or night.
Before buying a policy, make sure you know how it works and that you've got the appropriate cover for your needs.
Also work out whether you'd be better off buying a separate policy or packaging breakdown cover with car insurance and consider whether you're happy to consider small breakdown providers.
What is breakdown cover?
Most standard breakdown insurance policies will offer roadside recovery and roadside rescue as an entry-level standard of service.
Such cover will provide assistance to motorists who have broken down and are unable to continue their journey.
Who is breakdown cover suitable for?
Breakdown cover could be a sound investment for anyone who regularly travels by car, or another motorised vehicle. It may prove particularly suitable for people who own older vehicles, for those who regularly drive at night or in remote areas, for families, and for business travellers or commuters.
How does breakdown cover work?
There are two broad types of breakdown cover categories available to consider before you think about your cover levels: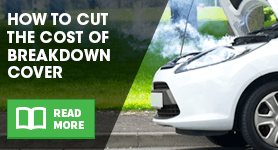 Standard breakdown cover
Standard breakdown cover is offered by the majority of breakdown companies and is the most convenient option for most customers.
You choose the level of cover that best suits your needs and pay an annual fee up front. Any call outs you make during the period of cover are then free of charge.
You'll have the choice between personal breakdown cover or vehicle-based cover. The former covers you as the passenger in any car you are travelling in, providing it falls within the breakdown company's conditions. The latter covers the nominated vehicle only.
Some breakdown companies, such as the AA and RAC, have their own patrols while others, such as Green Flag, will contract out to local recovery services.
Some policies will transport the car to a local garage, others will arrange for its transportation to a garage of your choice or your home
Pay and claim cover
Pay and claim cover is something of a niche product, although it is usually the cheapest type of breakdown cover.
As with standard breakdown cover you pay an annual fee up front, but the cover you receive will differ from standard breakdown cover in two respects.
Firstly, the breakdown company will not operate its own patrols - it will contract out to local recovery services. Secondly, and perhaps most significantly, you will be required to pay the local service when you call them out and then reclaim the money by sending your receipts to the breakdown company.
When it comes to choosing between the two, your main considerations will be price and convenience. This is because both options are likely to provide the same level of cover and average call-out times.
If convenience is important to you, with standard cover you can avoid the hassle of paying for the call out up front and then having to reclaim the money back. If you're considering a pay and claim policy you should consider whether you're organised and disciplined enough to have the funds to hand should an emergency strike.
What about breakdown cover levels?
Breakdown companies often have their own definitions for the different cover levels and services they provide, but they are all likely to offer the following main options: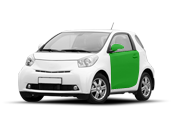 Roadside assistance
All breakdown policies include roadside assistance. If you break down away from home (providing you are a set distance away, generally over a quarter of a mile) then your breakdown company will send somebody to try to fix the problem at the roadside.
If your vehicle can't be fixed it will be towed (or recovered) to the nearest garage or your home, normally whichever is closer. Policies typically include up to 60 minutes of free labour, but the cost of replacement parts is not included.
Vehicle recovery
If the vehicle can't be repaired at the roadside it will be recovered along with its passengers. There may be a set limit on the number of passengers - check your policy for this.
Some policies will transport the car to a local garage, others will arrange for its transportation to a garage of your choice or your home (this service may be classified as 'national recovery' rather than simple 'local recovery'). Again, check the policy details before you buy to find out what's covered.
Faults caused by human error are a typical exclusion to look out for on your policy
Home assistance
Home assistance provides cover in the event of your vehicle breaking down at your home address or within a set distance of it - normally within a quarter of a mile.
Onward travel
Levels of onward travel cover can vary enormously between different breakdown companies. Depending on the policy, it may include car hire or alternative transportation to your chosen destination or home address, or accommodation while your vehicle is repaired.
European cover
Most breakdown companies also offer European cover, either as a stand-alone policy or as an add-on to a standard policy. If you plan on taking your car to the continent then European breakdown cover could be a sound investment.
Breaking down abroad is not only costly but can be complicated, too. With European breakdown cover you should expect to deal with English-speaking representatives and the recovery process should be quicker and less stressful.
What level of cover do I need?
The level of breakdown cover that's right for you will, of course, depend on your circumstances, including the age of your vehicle and your annual mileage.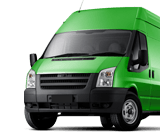 How you use the vehicle will have a bearing on the level of cover you need. For example, the requirements of a driver who does a high mileage and relies on their vehicle for commuting or business use will be different from those of a driver who only uses their car now and again for short trips in their own locality.
Exclusions to look out for
All policies differ and - as always with insurance - you should read your terms and conditions carefully to ensure you have the appropriate level of cover. Some typical exclusions to be aware of when scrutinising your policy include:
Limited number of call-outs in a policy's duration
Delays from the inception/purchase of a policy to when cover starts
Weight limits on your vehicle
Faults due to human error eg lights left on, lost keys, running out of fuel, adding the wrong fuel
Are wheel changes covered? You'll typically need a serviceable and accessible spare, plus a key to remove any locking wheel nuts
All policies you compare through Gocompare.com include roadside assistance and local recovery as standard
Remember, too, that breakdown cover is not a substitute for keeping your vehicle in a roadworthy manner.
Also, providers will generally refuse to return to help a vehicle that has not been repaired to a roadworthy standard after assistance has already been provided for that problem, or for a directly related one.
For example, if you call for help for a flat battery your breakdown provider should get you started, but then it's likely that you'll have to replace the battery - if you don't you won't be able to keep relying on your provider every time you need to start the car!
How can I save money on breakdown cover?
Understanding how breakdown companies price their products can help you to keep the cost of your policy down.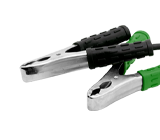 Some companies offer fixed-price premiums, while others calculate premiums based on a range of criteria, such as your vehicle's age and your annual mileage.
What this generally means is that if your policy is classed as high risk you'll pay more for cover, and if you're classed as low risk you'll pay less.
Multi-car policies can often prove cheaper for families than family membership policies that cover individual family members, and you may also want to consider the pay and claim option.
It's always worth checking for discounts and special offers, too. Above all, the key to saving money is to shop around and compare breakdown cover policies online. Read more with our money-saving tips for breakdown insurance.
By Sean Davies