Keep your business on the move with the right level of breakdown insurance, whether you need fleet cover or individual vehicle or driver protection.
Key points
Decide whether you need fleet cover or a policy for an individual vehicle/person
Please note that Gocompare.com can offer cover for individual vehicles but does not currently offer fleet breakdown cover
Watch out for any policy exclusions regarding business use
Check that you're covered for local recovery as well as roadside assistance
If your business is reliant on vehicles getting from A to B - whether that be by transporting goods or people - breakdown cover could offer you the peace of mind you need.
Time is money and time off the road will leave your business out of pocket.
Fleet cover
Business or 'fleet' breakdown cover can differ from standard breakdown cover in that, instead of covering one vehicle, you can cover the multiple commercial cars, vans or motorcycles that make up your fleet.
Whether your fleet consists of two cars or 20, fleet cover means taking out one annual policy, covering all your vehicles to the same standard.
Please note that Gocompare.com does not currently offer fleet breakdown cover.
What if I have just one vehicle?
If you're a one-man-band or small business with one commercial vehicle, then there may be no need to take out business breakdown cover.
Generally speaking, if you use your car for business purposes you don't need to tell your breakdown provider. This is very different to car insurance, but always make sure you read your policy's terms and conditions to check for any exclusions regarding business use.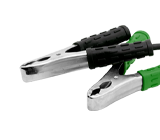 When you enter Gocompare.com's breakdown quote process, you'll be asked whether the vehicle is a car, motorbike or van and for the age of the vehicle.
You decide on the cover levels you need before seeing the comparison table with the policy options available.
If your policy is intended for a business vehicle we suggest that you take extra care in checking the details to ensure it's appropriate for your needs.
Levels of cover
Breakdown cover offers varying levels of cover depending on the needs of your business and vehicles.
Think about your business needs when deciding what level of cover to go for
All breakdown cover policies include roadside assistance. This most basic level of cover ensures that if you break down over a quarter of a mile from your registered address your breakdown provider will send someone to assist you at the roadside.
If your vehicle cannot be fixed at the side of the road, you're likely to want it to be towed to the nearest garage or your home. For this you need vehicle recovery to be included on your policy.
Different breakdown companies have their own definitions for the levels of cover they offer, so it's important to check that what you think you're buying is actually what you're getting.
You can choose to add nationwide recovery, home assistance, onward travel and European cover to your policy.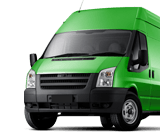 Think about your business needs when deciding what level of cover to go for.
Does your business span parts of Europe as well as the UK? If you're a coach or travel company, onward travel cover should mean customers can reach their destination.
Remember that when it comes to business breakdown, getting the right level of cover is key to keeping your fleet on the road; the cheapest cover may not be the best choice for your needs.
By Emily Bater
[SeanSocialShare]