How does the service offered by small breakdown providers compare against the policies offered by the likes of the AA and RAC?
Key points
Organisations like the AA and RAC have their own fleet of recovery drivers and vehicles, but...
Smaller organisations may offer a directly comparable service by contracting out to local recovery services
Your car has broken down and you're stranded on the side of a busy motorway - whether you're calm and collected or stressed and panicked may well depend on whether you have appropriate breakdown cover in place.
When considering arranging a policy, many people will automatically consider some of the longest-standing and most prominent providers, such as the AA and RAC.
But there are alternatives to major breakdown providers, and some of the less-well-known players in the field may be very competitively priced.
The question that many will ask would be whether such smaller organisations could offer an appropriate level of cover.
Providers such as AutoAid and Start Rescue offer what is, in principle, the same sort of breakdown service as the AA and RAC, using their relationships with local recovery services to offer nationwide cover.
How does such a set-up compare to the service offered by the bigger, more well-known providers?
The case for the small providers
Smaller breakdown providers work differently to the behemoths in that, instead of using their own fleet of recovery vehicles and drivers (as possessed by the AA and the RAC), they contract their business out to recovery services in the local area.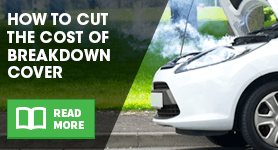 This can potentially offer benefits in terms of reaching the scene within the time promised when compared to nationwide breakdown companies, and somewhere between 20 and 30 minutes could be a typical wait-time.
Rod Dale, managing director of First Call GB, says that smaller breakdown providers can provide customers with a more flexible and personal service than their larger counterparts.
"We don't offer a budget service, but an acceptable level of premium that's right for the service," said Dale.
"We can offer varied policies and be far more flexible with our customers should we choose to be."
One piece of advice Rod offers to motorists is to take the time to read policy documents thoroughly.
"You really should read the small print," said Dale. "You may not be covered for every eventuality."
The case for the nationwide concerns
After 40 years in the breakdown business, the AA's bright yellow livery has been a comforting sight for millions of stranded motorists.
Whether you're opting for a large or small breakdown provider, ensure that you know what your cover includes and that it's the right policy for you
Matt Sanders, Gocompare.com
In 2012 the AA recovered 3.5 million members † whose vehicles had broken down, but the annual cost has risen significantly from the £2.20 (plus membership) that customers paid in 1973.
The AA's Gavin Hill-Smith says that what its members ultimately want when it comes to a breakdown provider is the certainty that they're there 24-hours-a-day, seven-days-a-week, 365-days-a-year.
"When you buy AA membership, you're not just buying breakdown cover, you're buying best-in-class peace of mind," said Hill-Smith, speaking in March 2014.
"It's a package that gives you access to the largest, dedicated breakdown team in the UK - the most highly trained, skilled patrols, hundreds of experienced staff who will take your call, provide calming advice and get a patrol to you within an average of around 40 minutes.
Advances in technology
One thing smaller breakdown providers may struggle to compete with is the level of investment that the AA, RAC and Green Flag are able to put into new technologies and research.
The AA has introduced a breakdown app which tells the recovery driver where the motorist has broken down.
They have also trialled the use of motorbike repair and recovery vans that allow a bike to be recovered inside a van, shielding it from the elements.
"The most important thing is their ability to fix cars at the roadside. On 90% of occasions customers are able to continue on their journey. Some other providers don't have the same repair rate at the roadside."
But pay a visit to any motoring forum and you'll be beset by AA customers bemoaning the rising cost of their membership and cover.
This doesn't necessarily mean that they switch - the average AA member has been with the company for 11 years.[1]
The fact that new customers are offered "introductory prices" is put down to the desire to improve standards of service for existing customers, says Hill-Smith.
AA members are offered an upgrade to a 'Silver' level of service once they've been with the company for two years. This additional level of cover includes two additional call-outs and 24 hours of European breakdown cover.
'Gold' cover kicks in after five years, when cover includes accident management and 48 hours of European cover.
Which to choose?
When it comes to deciding on whether to go with a large or small provider, it all depends on the needs of you and your vehicle. Take a look at our breakdown guides to find out more about the levels of cover available.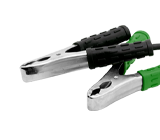 "While it's important to think about the cost of breakdown cover and what you can and can't afford, customers should consider what level of protection their vehicle needs," said Gocompare.com's Matt Sanders.
"The cheapest level of cover isn't necessarily the best - whether you're opting for a large or small breakdown provider, ensure that you know what your cover includes and that it's the right policy for you."
By Emily Bater
[SeanSocialShare]