Guide to arranging breakdown cover for classic cars
Key points
Read breakdown cover policies for classic cars with care
Some providers will not cover older vehicles and you should watch out for other exclusions
Compare policies online and, if you're in a classic car club, also take a look at the options they offer
Classic cars bring plenty of joy to their owners, but these often beautiful beasts aren't necessarily the most reliable things on the road and getting the right breakdown cover could be a very sensible investment.
If you're looking for such a deal, motoring insurance expert Scott Kelly says you should place an emphasis on knowing your paperwork back to front.
"If you're a classic car owner it's important to know your breakdown policy terms, know your limitations and make sure you've got the right level of cover," said Kelly.
"A lot of classic cars may be excluded from certain policies, so don't assume anything."
Compare your options
We hope that you can find the appropriate breakdown cover through Gocompare.com, and we'd urge you to give our quick, clear and easy-to-use service a try.
Need more information?
If you're a member of a classic car or motoring club you may also want to consider breakdown services recommended by it.
It's possible that your club will offer a discount and it should only recommend providers that will cover your classic vehicle.
But why not shop around with us, too, to improve your chances of getting the right deal at the right price?
"Policies are competitively priced and the best way of finding the best deal for you is to compare," said Kelly.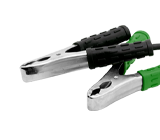 Levels of classic car breakdown cover
A standard policy for a classic car should include both roadside assistance and local recovery. You can get additional features as add-ons, or by buying a more sophisticated policy.
When you enter the Gocompare.com quote process you'll be asked your vehicle's age then offered the option to include any of the four additional cover options listed below:
Home assistance
Home assistance provides additional cover if your car won't start at, or near to, your home address.
National recovery
National recovery kicks in when you take your vehicle away from home - perhaps to a classic car convention or show. If your car can't be fixed locally, you'll get recovery for the vehicle and a set number of people to any mainland destination.
Onward travel
If you break down away from home and prompt repair is not possible, onward travel cover should provide you with a replacement car or reasonable onward travel expenses, plus overnight accommodation if this proves necessary.
European cover
Taking an older car long distances to foreign climes could be a recipe for disaster, especially when you take into account language barriers and unfamiliar roads.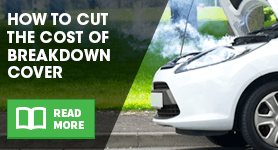 European cover provides protection when driving in Europe, with cover generally available for up to 31 days a trip, and 90 days a year in total.
Make sure you ring your insurer before leaving on any trip to trigger the cover and tell them where you're going - insurance laws differ across countries, so it's important to state any countries you're visiting.
"If you're planning to take a classic car to France, for example, then roadside repair is certainly worth thinking about," said Kelly.
"In case that fails to get your motor back up and running, though, you should also consider a policy that covers bringing your vehicle back to the UK.
"If you're on holiday and have a destination to reach, you should also think about including onward travel on your policy."
Buying breakdown cover with your insurance
When you buy car insurance it's likely that you'll see an option to couple it with breakdown cover and it can be difficult to decide whether this is a cost-effective way of arranging both products.
A 2015 Gocompare.com study suggested that, in the majority of cases, it may be more beneficial to buy each product separately, but the issue is complex and will depend on the insurer, the cover levels you want and the breakdown provider you're happy to use.
To find out more, read our article on whether you should buy breakdown cover with your insurance.
An additional complicating factor with classic cars is the need to consider any exclusions or specialist cover areas you may require for your vintage vehicle - make sure that a packaged breakdown product is suited to your needs.
Personal cover or vehicle cover?
Deciding whether to cover yourself or your vehicle depends on a number of factors.
If your classic car isn't your main mode of transport and is just used for the odd weekly jaunt, personal cover may be the right option as it will allow you to drive other vehicles.
But beware of policy terms; many personal breakdown cover policies may exclude classic cars, and this could make your cover invalid.
Also, if other people drive your classic car then insuring the vehicle itself could be a more sensible option.
By Emily Bater