Guide to arranging European breakdown cover
Key points
European breakdown cover is unlikely to be included as a standard feature on a policy but should be available for an additional fee
You may need to contact your provider to activate the European element of your cover
Look out for exclusions and limits, especially around the number of days total cover and continuous cover on the continent you're entitled to
Don't assume that every country you plan to visit will be covered
Gocompare.com can help you choose between single trip European cover or an annual, multi-trip policy
The cost of running a car soon mounts up and breakdown cover can seem like another annoying expense, especially when you factor in the cost of European cover, which is highly unlikely to come as part of a standard policy.
But if you're taking your vehicle to Europe on holiday, own a second home on the continent, or have to drive there for any other reason, having back-up in the case of mechanical problems could be priceless.
What is European breakdown cover?
European breakdown cover can make sure that you get the help you need if your car proves unreliable whilst you're driving on the continent.
Cover while travelling abroad should get you the same protection as UK breakdown cover.
You'll be given roadside assistance as standard, and if your car cannot be fixed at the side of the road it will be taken to the nearest garage.
If your car can't be repaired, it will need to be recovered back to the UK and you'll need to find alternative transport.
Transporting a car across Europe could end up costing you thousands, not to mention the stress of sourcing and paying for alternative transport, so you should consider whether you have the appropriate cover in place for such an eventuality.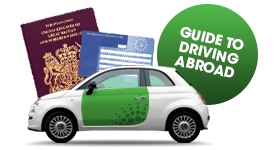 "It's better to be safe than sorry when it comes to European breakdown cover," said motoring insurance expert Scott Kelly.
"It's one thing breaking down in the UK, but quite another when you're in a foreign country and may not speak the language."
Annual or single-trip cover?
You'll need to assess how you use your car to decide what level of cover you need, choosing between making arrangements on an annual policy that also protects you in the UK, or choosing a one-off, single-trip option.
If you've already got a standard breakdown policy without European cover included, you may want to get in touch with your insurer to discuss your options.
Need more information?
If you're a frequent traveller or go to Europe regularly for business, then adding continental cover for the whole year to the policy you use in the UK may be the answer.
Bear in mind, though, that most insurers will have an agreed limit on the number of days overseas use you're covered for in a calendar year, plus a total cap; 31 days a trip and 90 days in total may be the maximum.
So, if you're in Europe for a significant period - more than a few months - you'll need to have a word with your provider and check your policy.
Some insurers will not offer breakdown cover if your European sojourn is to a second home, so look out for that as an exclusion in the terms and conditions.
If you're planning a one-off trip to Europe, single trip cover may be the right choice for you, Gocompare.com's options allowing for up to 91 consecutive days. As always, we recommend comparing prices and policies.
What do I need to do before I go abroad?
Before going on a European jaunt, you may want to ring your insurers to let them know you're leaving  - with annual policies this may be essential in order to trigger your cover.
You'll also want to check what's included under your policy and that all your requirements are met.
Check what's covered
To start with the basics, make sure that the country you're travelling to is included in your cover, and if you decide to go on any last-minute cross-border sojourns when you're away, check again, or give your insurer a ring.
You'll want to check whether vehicle recovery is included as part of your European cover. The cost of recovering a car back to the UK could be prohibitively expensive.
Did you know...?
Your cover will depend on which European country you're travelling to, as there are different insurance requirements across countries
Check, too, that there isn't a cap on how much your provider will spend on one trip - for example, if you break down on the way to your destination, is you and your family's onward travel and journey home covered?
Hiring a car at the last minute isn't always possible and the last thing you want is to be left stranded at the nearest garage in a French town in the middle of nowhere. Will your insurer help you to find an alternative vehicle?
Even if they will help you find a hire car, are there any stipulations regarding the sort of vehicle that will be offered?
If your broken-down motor is a people carrier that you'd loaded with five family members and luggage and plonked a caravan on the back of, you won't be too impressed if your replacement car hire provider hands over, with a Gallic shrug, the keys to a Deux Chevaux.
Oh, and remember that caravan we mentioned? We're hoping you checked that caravan breakdown cover on the continent was included on your policy. Ditto if you're towing anything else - perhaps a trailer or mobile tent.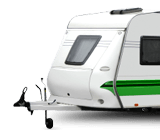 "Many people really get caught out when it comes to European cover," said Kelly. "You can't just drive away - you'll need to ring your insurer in advance to trigger the cover.
"Your cover will depend on which European country you're travelling to, as there are different insurance requirements across countries. Tell your insurer where you're going and they can check what specific requirements that country may have."
How do I add European breakdown cover to my policy?
If you search for breakdown cover through Gocompare.com you'll be asked whether you want cover for a car, van or motorbike and for the age of your vehicle.
Our simple-to-use forms then ask whether you want cover for UK only, or also for Europe. If you select the latter, all the policies you see will include nationwide recovery.
You'll be asked to choose whether you want cover for a single European trip, or an annual multi-trip policy, which you may want to consider as part of your regular cover for the UK.
Did you know...?
Some insurers will not offer breakdown cover if your European sojourn is to a second home
A single trip policy can provide breakdown cover in Europe for a maximum of 91 days, while multi-trip options can provide cover for up to 31 days a trip, capped at a maximum of 90 days a year.
Should you select an annual European cover policy you'll also be asked whether you need home start and onward journey cover.
After you've made your selections you'll be asked for your name, email address and date of birth - you must be aged 16 or over to get a quote.
You'll be presented with a table displaying your options that will include a breakdown of the cover you've selected, the name of the provider and the cost.
There'll also be a column detailing whether there's a limit placed on the number of call-outs in a year or - if it's a single-trip European policy - the duration of the cover.
You'll see whether European cover, nationwide recovery, onward journey and/or home start are included and you'll have the chance to easily update your results by adding or removing any of these options. If you see an option you like, click through for more detailed policy information and the chance to purchase.
By Emily Bater
[SeanSocialShare]