Breakdown cover exclusions and clauses can throw a spanner in the works of travel plans. Are you covered on private land, after an accident, for minor mechanical issues or if you have a pet in the car?
Did you know...?
If your car breaks down on private land your breakdown provider might not cover you
Transport of a pet to an onward destination is likely to be discretionary
Some breakdown providers completely exclude recovery of cars involved in an accident
Not all policies will help you if you have to change a flat tyre
You've compared breakdown cover prices, bought your policy and you're ready to drive off, safe in the knowledge that, if anything goes wrong with your vehicle, help is just a phone call away.
Or is it? Unfortunately, some breakdown cover policies contain exclusions and clauses that many drivers just don't realise are there.
The right cover for cars, vans, motorbikes and caravans can provide help if your vehicle breaks down, leaving you unable to continue with your journey.
But your policy might not apply in as many circumstances as you expect, leaving you stranded or having to pay your breakdown provider an extra charge on top of your usual premium.
Here are some of the things you should be looking out for on your terms and conditions when you look to buy a policy…
Breakdown cover when your car's on private land
If you have a roadside assistance policy, you might want to take the word 'roadside' literally.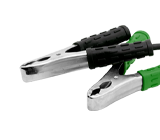 If your car breaks down on private land - such as the car park of a visitor attraction or a shopping centre - your breakdown provider might not come to the rescue.
Some will assist you if they're 'reasonably able' to reach the vehicle. This could depend on it being parked on a safe and accessible surface and access not being prohibited, such as gates being locked or the property owner refusing access.
But other breakdown companies might flatly refuse to provide assistance or charge you extra for recovery, which could easily amount to hundreds of pounds.
Travelling with pets or livestock
If you break down when travelling with a pet, transport of your animal to an onward destination is likely to be discretionary.
If you do have an animal in the vehicle, it's wise to make a good contingency plan in case your breakdown cover provider doesn't get him or her to safety.
It's highly unlikely that transportation of livestock such as sheep, horses or cattle will be included under a standard policy.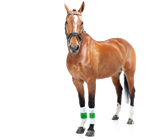 Livestock or horse trailer breakdown cover is available, with some recovery services teaming up with specialist animal organisations to provide it.
The breakdown service will tow the vehicle whilst the animal rescue service will care for, and transport, the animals.
But it's harder to get cover for sheep and cattle than it is to get equine rescue cover, meaning it might be a good idea to have a reciprocal arrangement with a fellow livestock owner who would be happy to come to your rescue in an emergency.
Breakdown insurance after a road accident
Some breakdown providers completely exclude recovery of cars involved in an accident, whilst those who will tow a customer's vehicle from an accident scene will usually only do so after authorisation by the police or another emergency service.
Breakdown cover for the basics
Got a flat tyre? Forgotten to top up the oil? Don't assume that the breakdown company will rush to assist you with basic maintenance.
Some breakdown services now provide misfuelling cover
It's your responsibility as a driver to make sure your vehicle is roadworthy, and it's useful to have at least a basic grasp of how to make simple repairs.
Read our essential motoring checklist to reduce the chances of your vehicle breaking down due to an avoidable fault, and brush up on the maintenance tasks you could probably do yourself.
Some breakdown services now also provide things such as misfuelling cover, just in case you're one of the thousands of motorists each year who confuse diesel with unleaded.
Remember to always carry your membership card with you, as you might be required to show it to the patrol officer before they can help.
Breakdown cover abroad
Never assume that European breakdown cover is included in a standard policy before you set out on your holiday or business trip - many companies only provide it only as an added extra.
Even if you have European cover, check the small print carefully - it might not match the service given on home soil.
For example, your seven-seater people carrier might be filled to the roof with camping equipment and suitcases - only for the replacement car to turn out to be a tiny hatchback in which you'd struggle to store a picnic hamper, let alone accommodate your family.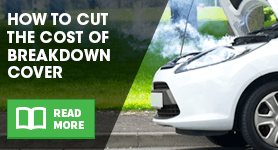 As ever, read your terms and conditions with care to see what is and isn't provided.
When things go wrong
By thoroughly checking your policy you can hopefully avoid travelling without adequate breakdown cover.
If things do go wrong and you're unhappy with the service that you receive, raise the matter with your provider as soon as you can.
Within your policy you should find details of the complaints procedure, such as contact details and the time period in which the company should respond.
If the matter's not resolved or you're not happy with the response, you can contact the Financial Ombudsman - their website offers more information on how and when to complain.†
By Rebecca Lees