Get the answers to FAQs on breakdown cover, then compare quotes to find the right deal for you.
See also:
Do I need breakdown cover?
If you regularly travel but don't have a boot full of jump leads, spanners and spare parts, breakdown insurance could really get you out of a jam should mechanical problems strike.
Read more in our beginners' guide to breakdown cover.
Should I buy as a separate or packaged product?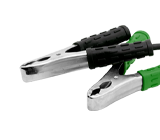 Breakdown insurance can be purchased on its own or as an add-on to another product, perhaps your car insurance or a packaged bank account.
Compare the options, but remember to check whether a packaged product offers the cover level you require and to consider the dangers of doubling up on insurance.
For a detailed analysis, read our article on 'should I package breakdown cover with car insurance?'.
What are my breakdown policy options?
The two broad classes of cover available are:
Standard cover is the most widely available and convenient option. You pay an annual fee up front to cover any call-out fees you could incur
Pay and claim cover is quite rare but usually cheaper than standard cover. You pay an annual fee up front, but will also need to pay the breakdown company's contracted recovery services if you call them out. You can then reclaim the cost by sending your receipts to the breakdown insurance company
Should I insure myself or my vehicle?
Personal breakdown cover tends to be more expensive than a more common vehicle-based option, but it may be more suitable to your needs. You may also want to consider a family or multi-vehicle policy.
What are the cover levels?
It's not all about the AA, RAC and Green Flag
Roadside assistance and local recovery will be included as standard features on any product you compare through Gocompare.com.
In addition your cover level choices should depend on your needs and circumstances. Read more about the main areas to consider:
Am I covered for business use?
Breakdown providers do not generally ask whether your vehicle is intended for business use, but read your policy to check for exclusions and if you have a large number of vehicles you may want to consider fleet cover. Read more in our article on vehicle breakdown cover for businesses.
Should I consider a breakdown company I haven't heard of?
It's not all about the AA, RAC and Green Flag - by contracting out to local recovery services a small breakdown provider may be able to offer a service that suits your needs. Read our article comparing the pros and cons of small v large providers.
Will my breakdown provider change my wheel?
Many providers will offer this service, but check whether it's excluded from your policy and whether there are limits to the number of call-outs you can make in a year.
What if I put the wrong fuel in?
As with wheel changes, many policies will cover this but it's an area where you should read your policy closely and beware of exclusions.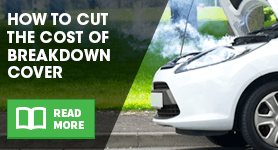 What if I'm towing?
Generally speaking you should expect breakdown cover for a caravan or trailer as well as the towing vehicle, but read your terms and conditions.
Any other questions?
See if you can find the answers in our breakdown insurance guides.
By Sean Davies