Guide to arranging motorbike breakdown cover
Key points
Read a breakdown cover policy for a motorbike with care
Particular areas to consider are cover for punctures and ensuring the provider can offer an appropriate flatbed recovery vehicle
Think about your bike use before deciding the level of breakdown cover you need
Breaking down is stressful enough when you're inside a car, but no motorcyclist wants to leave their machine at the roadside while searching for help, or be left stranded when their broken bike is taken in for repairs.
Investing in the right breakdown cover for your motorbike could serve you well in your hour of need.
Consider whether you're covered for punctures (you're unlikely to be carrying a spare!), and if your provider has an appropriate flatbed recovery vehicle for transporting a motorbike that can't be repaired at the roadside.
As always with insurance, you need to read your policy documents carefully and - if still confused - speak to your provider, but think carefully about the following areas.
Levels of motorbike breakdown cover
As with cars, a standard motorbike breakdown policy should include both roadside assistance and local recovery. You can get additional features as add-ons, or by buying a more sophisticated policy.
When you enter the Gocompare.com quote process you'll be asked the age of your motorcycle and will have the opportunity to choose any of the four additional cover options listed below.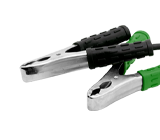 Home assistance
Home assistance provides additional cover if your motorbike won't start at, or near to, your home address.
National recovery
If your motorbike can't be fixed at the side of the road, it will need to be recovered. If you enjoy taking your bike across the country, whether it be for business or pleasure, national recovery could be an important element of breakdown cover as it will return your vehicle to your home address, or to be fixed at the garage of your choice.
Need more information?
Onward travel
If you break down away from home and prompt repair isn't possible, onward travel cover will provide you with a replacement motorbike or reasonable onward travel expenses, and should offer overnight accommodation if this proves necessary. This will depend on your insurer's policy and terms, so check these thoroughly.
European cover
European cover can provide protection when riding in Europe, with cover available on a single- or multi-trip basis, typically subject to defined time limits.
Check that what you think the policy includes is actually the case - insurers may have varying definitions for different levels of cover.
On annual policies you'll almost certainly have to let your provider know when you're travelling to activate the cover and to inform them of the countries you're visiting - cover may not be offered in all states, or it might vary from country to country.
Getting to your holiday destination on a bike is a fun way to travel, but if your bike can't stand the journey you'll need onward travel as part of European cover to get you where you're going, so check the details.
Buying breakdown cover with your insurance
When you buy motorbike insurance it's likely that you'll see an option to couple it with breakdown cover and it can be difficult to decide whether this is a cost-effective way of arranging both products.
A 2015 Gocompare.com study suggested that, in the majority of cases, it may be more beneficial to buy each product separately, but the issue is complex and will depend on the insurer, the cover levels you want and the breakdown provider you're happy to use.
To find out more, read our article on whether you should buy breakdown cover with your insurance.
An additional complicating factor with motorbikes is the need to consider any exclusions or specialist cover areas you may require for your ride - make sure that a packaged breakdown product is suited to your needs.
Personal cover or vehicle cover?
Breakdown cover can either apply to a motorbike itself or to you as a rider. If you buy vehicle cover then anyone driving/riding that vehicle will be covered in the event of an emergency.
If you decide to buy personal motorbike cover, then logically it means you're protected while riding any motorbike, subject to terms and conditions. Personal cover tends to be more expensive than vehicle cover, as your provider doesn't know what kind of bike you might be riding.
By Emily Bater
[SeanSocialShare]