Whether you're a motorhome owner or a VW campervan enthusiast, finding the right breakdown cover for you and your second home is important.
Key points
Gocompare.com's breakdown cover service is intended for cars, vans and motorbikes - if you find a policy you intend to use for a motorhome, make sure you read the terms and conditions with particular care
Typical exclusions on breakdown policies may include weight and length limits and 'any vehicle with living accommodation'
If you're a motorhome club member, it may be worth looking into any breakdown deals they offer
Your motorhome is likely to be one of your most valuable assets and, if it breaks down, you'll have to spend even more.
Breakdown cover could help to ease that pain and offer peace of mind that you won't be left stranded, but you'll want to make sure that you've got the appropriate policy for your needs.
Look out for exclusions on non-specialist motorhome policies.
A typical one could be 'excluding any vehicle with living accommodation', and you should also be aware of any weight limits.
Levels of motorhome breakdown cover
As with cars, a standard policy for a motorhome should include both roadside assistance and local recovery.
You can get additional features as add-ons, or by buying a more sophisticated policy.
Rebecca Lees is a journalist and proud owner of a VW van that's over 40 years old - she advocates looking around and checking your policy thoroughly to get the right cover.
"Don't assume that things which might be standard with car breakdown cover are standard for motorhomes," said Lees.

"It sounds boring to check the small print but it only takes five minutes and it could save you thousands of pounds if you break down and it turns out you can't use your cover in certain circumstances."
Breakdown policy options to consider
Home assistance
Home assistance, also known as home start, provides additional cover if your motorhome won't start at, or near to, your home address.
"Not all policies cover you if your van won't start on your drive, so if your motorhome is a little unreliable and you're not too handy with a spanner, it's wise to make sure home cover is included in your policy," said Lees.
National recovery
With this option, if your motorhome can't be fixed locally you'll get recovery for the vehicle and a set number of people to any mainland destination. If you take your motorhome on regular jaunts around the UK, national recovery could be a wise investment.
Some insurers will come to any campsite in the UK if your motorhome won't start while you're on holiday.
Will European cover get you to your destination, or simply take you to the nearest garage and leave you to try and communicate with the mechanic in GCSE French?
Rebecca Lees, journalist and campervan owner
Onward travel
If you break down away from home and prompt repair isn't possible, onward travel cover will provide you with reasonable onward travel expenses or an alternative vehicle and, if necessary, should cover alternative accommodation.
Some insurers will take you to your holiday destination and collect you if your motorhome can't be repaired by the end of your trip. This will depend on your insurer's policy and terms.
As your motorhome is quite likely to be both your holiday accommodation and your means of transport when you're away, you should check whether your policy offers suitable back-up options.
European cover
If you want to travel the continent with all the comforts of home, then European cover is an important element of motorhome breakdown cover.
If you make regular trips to Europe throughout the year, consider taking out year-long European cover. If a one-off trip is all you've got planned, single-trip cover may be appropriate.
Annual, multi-trip cover is generally available for up to 31 days a trip, and 90 days a year in total. Single-trip policies may offer cover for up to 91 consecutive days.
Annual policies may require you to tell your insurer prior to departure when and where you're going - if you don't give your insurer prior warning of your trip, your policy may not be valid.
Insurance requirements vary across the continent, so it's important to tell your insurer which countries you're visiting.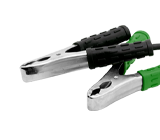 "Make sure you have European cover if you're planning a trip abroad and find out exactly what it includes," said Lees.
"Will it get you to your destination, for example, or simply take you to the nearest garage and leave you to try and communicate with the mechanic in GCSE French?"
Should I insure my motorhome or myself?
This is a question of vehicle cover versus personal cover. Vehicle cover will insure your motorhome whoever's driving it, while personal cover will insure you as a driver.
If more than one person is driving the motorhome then vehicle cover may be the right option. It's usually cheaper as the policy provider knows the risk it's taking when insuring the vehicle.
Personal cover may be more suitable if you're driving multiple vehicles, but you should check that your personal cover applies to different types of vehicles - such as a car and a motorhome.
This type of cover is usually more expensive than vehicle cover, as the insurer doesn't know what you may be driving.
If you're a member of a motorhome club you may also want to consider breakdown services recommended by it
What if I own a large motorhome?
If you own a larger motorhome (usually over 5.5m long and/or 2.3m wide) you may need to get special breakdown cover.
If this is the case, you should also be thinking about weight limits.
Again, it's best to check the details of your policy in detail to ensure your motorhome is fully covered.
What if I own an old motorhome?
If you're the proud owner of a VW van, you may find yourself taking more and more care (and spending more and more money) on your treasured antique. It can be not so much a case of if you're going to break down as when.
Some insurers may only offer breakdown protection for vehicles up to a certain age, but shop around and there should be plenty of providers willing to cover older vehicles.
"Sadly campervans can be prone to electrical fires and can go up in flames alarmingly quickly, so it's essential to carry a fire extinguisher on board," said Lees.
"On a less serious note, it's also pretty easy to lock the van with your keys still in the ignition, due to the old-school push-down door locks!"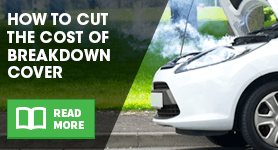 Read more about motorhome safety and security, and remember that you can find a wealth of information on motorhome forums.
Compare motorhome breakdown options
WeIt's worth searching online for motorhome policies to get an idea of the options out there, but if you're a member of a motorhome club you may also want to consider breakdown services recommended by it.
It's possible that your club will offer a discount and you should find policies specifically catered for mobile home owners.
Remember that the best deal isn't necessarily the cheapest - take into account the needs of your home-from-home and go from there.
By Emily Bater
[SeanSocialShare]