Personal breakdown insurance covers you rather than a particular, named vehicle and may be the right option if you drive multiple cars.
Key points
Personal breakdown cover is attached to you rather than to a particular car
Policies sold on Gocompare.com are based on vehicle cover rather than personal cover
Prices tend to be higher than with vehicle-based policies because risk is more difficult to quantify
Families may want to consider multi-car policies as an alternative
If you're a driver, there's a high probability that at one time or another you've found yourself at the side of the road with a conked-out motor.
When faced with an unreliable car and a worrying wait, breakdown cover can seem like a pretty attractive investment - especially if it's one you've neglected to make.
It doesn't have to be expensive, but it does have to give you the protection you and your car need.
A decent policy should really include roadside assistance and local recovery, and all products compared through Gocompare.com will offer these basic elements.
But breakdown cover can be extended to include additional features such as home assistance, national recovery, European cover and onward travel.
After you've decided the policy options you need, further choices you may want to consider are between personal breakdown cover, family cover and vehicle breakdown cover.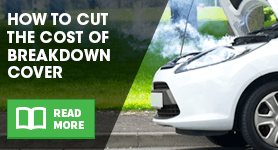 Please note, though, that policies sold through Gocompare.com are based on vehicle cover and we don't currently have a multi-car option.
What is personal breakdown cover?
Personal breakdown cover is attached to you as the driver and, subject to the terms and conditions, could protect you no matter what vehicle you're behind the wheel of.
In this respect it differs from vehicle breakdown cover, which is tied to a particular vehicle.
Personal breakdown cover tends to be more expensive than vehicle cover. This is because the price of a quote depends on the risk perceived by the insurance provider, and the risk presented by unknown vehicles is greater than that presented by just one.
The extra premium may not be prohibitive, though, and if you regularly drive different cars personal breakdown cover could be the right choice for you.
Hopping into a classic car and expecting to be covered by your personal policy may be misguided
Households with several cars may benefit more from family breakdown cover, otherwise known as multi-car breakdown cover.
What does it cover?
Personal vehicle cover will insure you while driving most vehicles, but the exact terms of your cover will depend on your provider - you should check your terms and conditions for any exclusions.
Hopping into a classic car and expecting to be covered by your personal policy may be misguided. Additionally, if you're towing a caravan or driving a motorhome it's always good to check with your provider that you're covered.
The last thing you want is to break down and have to pay out a hefty sum because your policy isn't valid.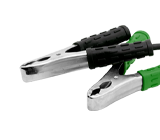 "If you're confused about your breakdown service and find yourself stranded, you could really get hit in the pocket," said motor insurance expert Scott Kelly.
"Breakdown cover is something that many people forget about, but the last thing you want is to be caught on the side of the road not knowing what to do next.
"If you want a comprehensive breakdown service but don't want to shell out for it, shopping around for the right deal is always advisable."
By Emily Bater
[SeanSocialShare]