Learn more about standard breakdown cover, what you can expect to be included on your policy and how to assess what level of cover you need.
Key points
Most standard breakdown policies should include roadside assistance and vehicle recovery
You're likely to have to pay more to include things like home start, onward travel, nationwide recovery and European cover on a policy
Breaking down has the potential to be a nightmare, but if you have the right breakdown cover you can gain the peace of mind that you'll receive the assistance you need.
Standard breakdown cover is offered by the majority of breakdown companies and is usually the most popular, and easiest, option for drivers.
Gocompare.com's panel of breakdown providers all include roadside assistance and local recovery as standard.
What's included in standard breakdown cover?
You decide the level of cover that best suits you and pay a lump sum in advance. In many cases call-outs will then be free, although you should check your terms and conditions to see whether any excesses apply, or whether there are a limited number of call-outs in the life of your policy.
All breakdown policies include roadside assistance as standard. If you break down over a quarter of a mile from your home, then your breakdown company will send someone to assist you at the roadside.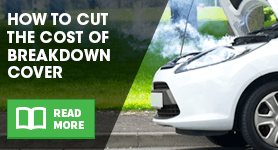 Policies typically include up to 60 minutes of free labour, but the cost of replacement parts or more complex repairs is not included.
If your vehicle cannot be fixed at the side of the road, local recovery will pay for it to be towed to the nearest garage or your home, normally whichever is closer.
Different breakdown companies have their own definitions for the levels of cover they offer, so it's important to check that what you think you're buying is actually what you're getting.
Compare breakdown cover with Gocompare.com and you'll be asked a few simple questions.
How old is your vehicle?
The age of your vehicle will affect the cost of your breakdown cover. The older the vehicle, the higher the cost of insuring it against breakdown is likely to be because it will be considered more likely to be unreliable.
What level of breakdown cover do you need?
After establishing your vehicle's age you'll be asked what additional services you'd like included in your cover, beyond the standard roadside assistance and local recovery.
Before you purchase breakdown cover, make sure you're not already covered by another product
You can choose to add nationwide recovery, home assistance, onward travel and European cover to your policy.
"If you don't have home start on your policy, breakdown providers won't help you if you fail to start on your driveway or within a quarter of a mile of your house," said motor insurance expert Scott Kelly.
Think also about your driving habits when choosing your level of cover. Do you drive long distances regularly? Do you go on holiday with your car to Europe?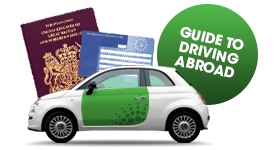 Levels of onward cover will vary greatly from policy to policy, but it may include car hire or alternative transportation between your home and chosen destination, or could include accommodation while your car is being repaired if you're away from home.
How you use your vehicle will impact greatly on your chosen level of cover. For example, if you rely on your car to commute to work or for business you may need a different level of breakdown insurance when compared to a driver who only uses their car locally.
Do you need cover?
Before you purchase breakdown cover, make sure you're not already covered by another product. Paid bank accounts or credit cards may offer standard breakdown cover as an added extra, for example, or you may have chosen this as an add-on when purchasing your car insurance.
If this is the case, you may want to check both that you have the level of cover you desire and that this is the most efficient way of arranging the products you need.
"Check beforehand that you're not already covered by an existing product - doubling up on insurance simply means you're wasting money," said Kelly.
"If you're confused about your breakdown service and find yourself stranded, you could really get hit in the pocket.
"Breakdown cover is something that many people forget about, but the last thing you want is to be caught on the side of the road not knowing what to do next.
"If you want a comprehensive breakdown service but don't want to shell out for it, shopping around is the best way to find the right deal."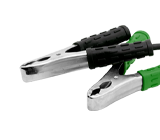 Breakdown cover for new cars
If your car is new, it may already have breakdown cover for a defined period of time.
"For most new cars if you're buying from a dealer you're likely to get breakdown cover as standard for the first year," said Kelly.
"Check that it offers the level of cover you need, and on the anniversary of buying your car make sure that the policy is still running and is still relevant."
By Emily Bater
[SeanSocialShare]