Guide to arranging breakdown cover for a van
Key points
Compare van breakdown options from multiple providers using a comparison website such as Gocompare.com
Look out for the cover levels you need as well as the price
For multiple business vehicles, you may want to think about fleet cover
When organising breakdown cover for your van you should assess how you use your vehicle and what you need your policy to provide.
Standard breakdown cover should include roadside assistance and local recovery.
All policies offered through Gocompare.com will include these standard levels of cover, but it's always advisable to check your terms and conditions.
Different policies offer varying levels of protection so it's important to identify what is and isn't included.
Levels of breakdown cover
All breakdown policies offer roadside assistance as standard. If you break down over a certain distance - typically a quarter of a mile - from your home, your breakdown provider will send someone to assist you at the roadside.
If your vehicle cannot be fixed at the side of the road, you may expect it to be towed to the nearest garage or your home, normally whichever is closer.
For this you need vehicle recovery on your policy, either local or national. Local recovery usually comes as standard.

If you're looking for a more comprehensive policy, when you enter the Gocompare.com quote process you'll be asked a few simple questions and will be able to choose any of the four cover options listed below.
Home assistance
Provides additional cover if your van won't start at your home address or within a defined distance of your home. Terms will vary according to your provider's home assistance policy.
National recovery
If you drive your van long distances, perhaps as part of your business, then national recovery could be a wise investment.
A policy may recover your vehicle from anywhere in the UK and return it to your local garage for repair, if it can't be fixed at the roadside.
You may also want to consider whether you're covered for transport of the driver and passengers back to their home address.
Need more information?
Onward travel
If you break down away from home and prompt repair isn't possible, onward travel cover could provide you with a replacement van, overnight accommodation, or reasonable onward travel expenses. This will depend on your insurer's policy and terms.
European cover
European cover provides protection when driving on the continent, with cover generally limited by a total number of days and - on an annual policy - by a number of days each trip.
Buying breakdown cover with your insurance
When you buy van insurance it's likely that you'll see an option to couple it with breakdown cover and it can be difficult to decide whether this is a cost-effective way of arranging both products.
A 2015 Gocompare.com study suggested that, in the majority of cases, it may be more beneficial to buy each product separately, but the issue is complex and will depend on the insurer, the cover levels you want and the breakdown provider you're happy to use.
To find out more, read our article on whether you should buy breakdown cover with your insurance.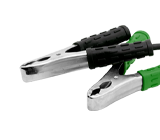 Business cover
If you own several vans as part of your business, fleet breakdown cover may be an option to consider rather than individual vehicle cover.
Fleet insurance should cover any vehicle that's part of your business, along with any authorised driver. Gocompare.com doesn't offer this sort of breakdown cover at the moment, but you can read more about the things to consider in our article on business breakdown cover.
Personal cover or vehicle cover?
If you regularly drive multiple vehicles then you might think about personal breakdown cover. This should mean you're insured while driving any vehicle.
This sort of policy is typically more expensive than one based on an individual van because your breakdown provider will not be aware of what kind of vehicle you may drive.
By Emily Bater
[SeanSocialShare]