Did you know that vehicle recovery may not be automatically included in your breakdown cover? Find out more about local and national recovery and avoid getting stranded.
Key points
Local recovery should be included on most breakdown cover as standard, but check your policy
National recovery is not a standard feature and you'll typically pay extra for this
Local recovery
Local recovery is included on most breakdown cover policies along with roadside assistance, and will be included on any breakdown product you compare through Gocompare.com.
Simply enter the quote process, answer a few simple questions, and you'll see that every provider with both roadside assistance and local recovery has a tick by the side of their name.
Having local recovery means that if your vehicle can't be fixed at the side of the road it'll be towed to the nearest garage or your home, normally whichever is closer.
The passengers of the vehicle should also be transported to the same location - check your policy to see if there's a limit placed on the number of passengers catered for.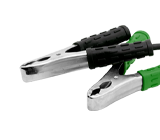 National recovery
You should also think about whether you have the appropriate cover if you travel a long distance from your home.
Consider the following:
If you need repairs, would you want your car transported back to your local garage that you know and trust?
Would your breakdown service arrange and/or pay for passengers to get back home?
If your vehicle can't be repaired at the garage it's taken to, are you liable for further recovery costs?
All policies will differ when it comes to terms and terminology so read yours carefully, but the areas above may be classed under 'national recovery'.
National recovery is unlikely to be included as a standard feature on a policy, but rather as an add-on that will incur an additional premium.
See also:
Packaging cover with car insurance
Be aware also of possible exclusions on things like toll charges and ferry costs, both for the vehicle being recovered and for passengers.
The devil's in the detail
"When buying breakdown cover you need to check that local recovery is included as standard on your policy," said motoring insurance expert Scott Kelly.
"Otherwise you could find yourself stuck in the middle of nowhere with no way of getting your car home.
"If your car can't be fixed at the roadside and you only have roadside assistance, you'll be forced to pay the commercial rate for transporting your vehicle.
"If you do have local recovery, bear in mind that not all breakdown services will drive you home - you'll need to find your own way home from where your car is left."
By Emily Bater
[SeanSocialShare]