Get up to speed with 100Mb broadband
Are you tired of waiting around for that song to download? Fed up with waiting for your favourite TV show to stream smoothly? Maybe you should consider getting 100Mb broadband! 
Key points
Only Virgin Media and BT are offering 100Mb broadband plans in March 2018
A standard two-hour long movie would take about two minutes 20 seconds to download
If you have lots of internet-hungry devices in your household, 100Mb broadband could be useful
Since being launched by Virgin Media in 2010, 100Mb (megabyte) internet speeds have become more affordable and more widespread. Could it be the broadband you need? 
Get 100mb broadband 
In March 2018, only Virgin Media sells 100Mb broadband plans across the UK, using its fibre optic cable network. 
Although BT started slowly rolling out 100Mb broadband across the UK in January 2018, it'll probably have limited availability for a while yet.  
Most broadband availability will depend on where you live, and 100Mb broadband is no different, so check what broadband speeds are available in your area.
Virgin Media's 100Mb broadband offers unlimited downloads. It claims to be great for busy households and over two times faster than its competitors. 
Just how fast is 100mb broadband? 
Put your thinking caps on because we're about to get a bit technical here.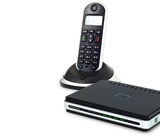 So, 100Mb broadband refers to the speed at which your internet downloads data to your device per second – so in this case, 100Mb per second.   
In terms of download speeds, let's use an example: 
A standard two-hour-long movie would have a size of around 1.6Gb (gigabytes) 
One Gb is 1024Mb, so 1.6Gb would be roughly 1,638Mb
With 100Mb broadband, you could download a 1,638Mb film in around two minutes 20 seconds
That's pretty quick!  
Did you know...?
Some broadband providers are offering speeds of up to 200Mb or 300Mb in the UK!
If you wanted to download something longer, like the 1939 movie Gone with the Wind, which lasts around three hours and 20 minutes, it would take only around four minutes. 
A standard 3Mb song would take a fraction of a second to download and one hundred songs would take around 25 seconds!  
Do I need 100mb broadband? 
The short answer is no, of course you don't need it.  
Whether you want it or not is a different matter, and a decision that's entirely down to you.  
For instance, 100Mb broadband could be useful for internet-busy houses. It should maintain higher internet speeds even when it's dispersed among many devices.  
As other companies hopefully start following in Virgin Media and BT's footsteps, 100Mb broadband might become even more affordable and widespread across the UK, making it easily accessible – fingers crossed!  
Just bear in mind the cost and usefulness of 100Mb broadband when comparing your options, to make sure you get the right broadband plan for your needs.  
By Amy Smith