ADSL broadband
If you're looking for cheap broadband that's widely available, ADSL broadband could be right up your street. 
Key points
You only need a home phone line to get ADSL broadband 
Find a broadband package that suits your internet usage 
If you live in a rural area, ADSL may be hard to come by.
ADSL broadband is the technical term for the basic broadband that many homes in the UK have access to.
It's a common choice of broadband because it's easy to set up and isn't too expensive either.
Back of the net. 
What is ADSL broadband?
ADSL stands for asymmetric digital subscriber line.
It basically works via the copper wires in your landline, but the good news is that it's separated from your home phone by a filter.
Don't worry - we're not going back to the dark days of dial-up here.
How to get ADSL
All you need is a home phone line to get ADSL and it's a pretty simple process.
You'll need to rent your phone line from Openreach - which is part of BT - as it owns the landline network in the UK.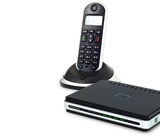 Once you have this set up, you should find a broadband package that suits your internet habits.
You can compare broadband deals easily at GoCompare to find a great price.
Bear in mind that you should keep an eye out for an offer that doesn't just match your budget, but also gives you everything you need. Think about what you'll be using it for and how fast your broadband will need to be too. 
When you're certain you've got your paws on an impressive package, your supplier will either send an engineer to fit your broadband or provide you with everything you need to do it yourself.
You might have two separate sockets for your broadband and telephone lines. But if you only have one, you'll need a micro filter to separate the connections.
Once you're all connected, you're good to go!
You might automatically be signed up to ADSL2 and ADSL2+ which is faster than ADSL. It's set up in the same way but uses different software to increase speeds.
If you're still on standard ADSL, ask your provider if it's possible to be upgraded.
Do I need to be with BT to get ADSL?
No, you don't.
You can get an ADSL connection from a different provider through something called local loop unbundling (LLU).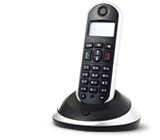 LLU allows a supplier to use BT's equipment in order to provide a service directly to you. Hurrah!
You'll have plenty of choice too as ADSL broadband is available from many providers.
What to watch out for
When you're choosing your ADSL broadband package, take the 'up to' speed with a pinch of salt – bear in mind that your broadband may never actually reach that speed. 
Check the speed of the internet in your area too – you might be choosing a deal that won't even reach your location. Ofcom has a free broadband checker you can use for this.†  
You should also look out for any download caps that come with your broadband package as you may find yourself restricted – nobody wants that.  
If you live in a rural area, there's a bit of bad news - you might find that speedy ADSL broadband is hard to come by.
Luckily, there are some other ways you can get your internet fix.
Alternatives to ADSL
Fibre optic broadband is an option if you're struggling to get a great ADSL connection.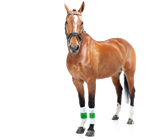 Steve Holford, chief customer officer at fibre broadband company Hyperoptic, says, "The chief problem with ADSL-based broadband is its technical limitations – both in terms of speed and reliability.†
"ADSL only offers speeds of up to 8Mbps, and ADSL2+ technology is only capable of pushing download speeds at up to 24Mbps. And even that is dependent on where the user lives.
"Hyperoptic installs fibre all the way into the building so HD movies can be downloaded in less than one minute."
Fibre can be delivered to a street cabinet (FTTC) or directly to your home (FTTP), but it can be costly.
Satellite broadband may also be an option if you're in a very rural area with no hope of ADSL or fibre optic broadband reaching you.
Unfortunately though, your internet connection may never reach the dizzying heights of superfast fibre.