We help you decide which smart speaker you need to do your bidding at home. So command 'Ok Google…' or 'Alexa…' and let's begin.
Key points
Google Assistant and Amazon Alexa are the operating systems of a new breed of smart speakers – the Echo and Dot from Amazon and the Home or Mini from Google
Smart speakers let you control all sorts of devices round your home, such as lighting, heating, TV and sound
Apps and features let you order food and shopping, sort out your calendar and find answers to questions
The Google Home and the Amazon Echo are hands-free, voice-controlled personal assistants that are heralded as the latest development in controlling our smart homes and 'internet of things'.
At their simplest, they're wireless speakers, but as they're connected via broadband to the internet and to other smart devices around your home, there's a lot more to them than just playing music.
What smart speakers can you buy?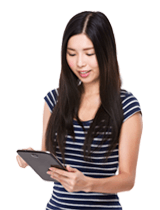 It's not just a question of the Google Home versus the Amazon Echo - each has its own operating system, so hardware aside it's a question of Google Assistant versus Amazon Alexa.
As of September 2017, Amazon Alexa was slightly ahead of the competition in that you can choose from two devices: the tower-style Echo or the budget-positioned Dot.
Google Assistant offered just the Google Home speaker, vaguely reminiscent of a posh air freshener, but by mid-October It was also touting its Home Mini, a budget challenger to the Dot with a plain Jane pebble-like appearance.
But your choice should come down to more than mere aesthetics - so how do Amazon Alexa and Google Assistant compare?
Smart speaker features
Both smart speakers boast a number of nifty features as standard, all operated by voice command:
Answer questions verbally by searching the web - sums, weather, past prime ministers, you name it
Add items to a virtual shopping list
Control smart lighting and heating devices such as Hive, Honeywell and Nest
Control robot vacuum cleaners like the Roomba range
Play music through streaming services like Spotify on multiple speakers around your home
Play movies and TV through compatible telly casting devices
Add and update calendar appointments
Set alarms, to wake up or get something out the oven, for instance
There are, of course a few features that are specific to each device, most notably the Echo's shopping function that lets you shop online vocally (on Amazon, naturally).
Google Home has no shopping function in the UK thus far (October 2017).
Apps and services
Alexa uses an App store-style service that lets you add all sorts of functionality, including a National Rail train time service and the ability to order a takeaway on Just Eat. You can add news apps, Uber and more to tailor your Echo to the functions you need.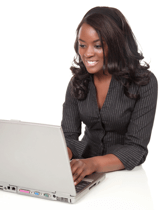 When it launched in the UK, the Google Home had a decent number of services, but didn't have anywhere near the Echo's level of versatility.
Which is cleverer - Google Assistant or Amazon Alexa?
There have been several attempts to work out whether Google Assistant or Amazon Alexa has a higher artificial IQ.
New York-based agency 360i developed its own software to test the two with 3,000 questions, and found that Google was six times more likely to give an answer than Alexa.†
But it's not that simple. Tech publication Voicebot.ai revealed that Alexa prefers to learn a trade rather than be an intellectual - its 2017 report says that Alexa's skills count was increasing 37 times faster than Google.†
So perhaps Alexa is more of a 'doer' than a purveyor of scintillating conversation.
Which smart speaker is right for you?
It's early days for AI in your home and right now your choice of smart speaker is likely to come down to how you expect to use the thing.
Shopaholics might prefer Alexa's effortless ordering capabilities, while others could be excited by the depth and breadth of answers served up by Google's assistant.
But there's one other thing it's vital to consider - proprietary technology.
Consider what devices and apps you already have in your life, because this might well influence your choice.
If you already own Amazon devices, such as Kindle e-readers, tablets or Fire TV sticks, or you're a regular shopper on its site, you'll probably find it more practical to go for the Echo.
That way, Alexa can use your existing account information to assist you.
On the other hand, if you use Chromecast and have an Android smartphone, you're likely to appreciate Google Assistant's ability to tap into these and share data.
Smart speaker insurance
Because your smart speaker's unlikely to be leaving your home, the easiest way to insure it is through your home contents insurance.
As relatively low value items they're likely to be covered as standard for theft but you might need accidental damage cover to protect against other mishaps.
If you do want to make a claim, make sure you take into account your excess, as it might not be worthwhile unless it's part of a larger claim.
By Derri Dunn
[SeanSocialShare]