Find out more about negotiating with your broadband provider, cancelling your current contract and switching to a new company.
Key points
You have 30 days to cancel your contract penalty free from the date you're notified your bill will be increasing
Choosing a broadband bundle could save you money
Broadband providers now have to show all of their prices upfront, including line rental - so no hidden costs
According to Ofcom,† 81% of UK adults used broadband in 2016 - a huge majority of the population.
For many British households, an internet connection has become an essential but broadband users may have noticed sudden price hikes in their bills.
This is generally because providers tend to raise their prices as they upgrade their services.
This could mean you'll get faster connection speeds or a larger download allowance but you'll be paying more for the privilege.
If your broadband provider suddenly increases their charges, there are a number of options you can explore to avoid paying more than you need to.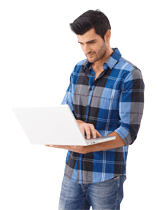 Negotiate with your current provider
Contact your provider as soon as you receive notification that your broadband bill will be increasing.
You'll most probably be passed on to the company's retention or disconnections department.
They might offer you a cheaper deal or give you additional extras for a discounted rate but you don't have to accept these if you're not happy with them.
Do your research and find out what other providers are offering so that you can haggle.
If your current broadband provider can't offer you a deal that you're satisfied with, cancel your contract.
Make sure you check whether you'll have to pay any outstanding fees and confirm the date of your last payment with your broadband provider. Once you have this, you can arrange when your new broadband package will start.
Cancelling your broadband contract
You may be charged for cancelling your contract if you were aware that your bill would be increasing - when an offer ended, for example.
However, if the price of your broadband has increased unexpectedly, you may be able to cancel your contract without paying a penalty fee.
If you regularly download large files, stream video or download and play video games, unlimited broadband is essential
Ofcom advises that broadband providers should give their customers one month's notice of an increase in charges. Within this 30-day period, you should be able to end your contract without paying a termination fee.
Double check the terms and conditions and speak to your provider to determine what you're entitled to.
Switching broadband provider
More often than not, existing broadband customers pay more than new customers.
This is because introductory offers are usually cheaper so switching your broadband provider to get a better deal can be worthwhile.
Duncan Heaney, spokesperson at Broadband Choices said, "Most providers, for example BT, Sky, TalkTalk and Plusnet, all use the same network infrastructure, and this makes it very easy for them to move your service.
"All you have to do is sign up with a new provider, and that company will take care of cancelling your old service, and setting up your new one.
The exception is if you move to or from a company that has its own infrastructure, such as Virgin Media. In those cases, you have to cancel the old service yourself."
Bundling broadband, TV and phone together
You might also be able to get a cheaper deal by bundling your broadband, phone and TV into one convenient package.
Heaney said, "Providers really want you to bundle, so they regularly offer really competitive deals and special offers to try and entice you.
There's another benefit too - you get everything on one bill. That's considerably less faff than dealing with multiple charges and payments each month, and makes managing finances considerably easier."
Rather than pay for broadband, phone and TV separately, consider whether bundling may be the right option for you.
Sky are also planning on introducing mobile phone contracts into their bundles, allowing you to pay for all four services in one go.
Unlimited broadband
If you find yourself going over your data usage allowance every month, you may be paying extra charges on top of your bill.
However, these fees may not apply to you if you sign up to an unlimited plan which has no data limit.
"If you regularly download large files, stream video or download and play video games, unlimited broadband is essential, as you'll chew through data extremely quickly," Heaney said.
Think about what you'll be using the internet for and find the right plan for your needs - it could save you money in the long run.
Hidden costs
In October, 2016, the Advertising Standards Authority† ruled that broadband providers must declare all upfront costs, including line rental, in their price claims which means there'll be fewer hidden costs.
By Alice Morgan