It's an essential utility, but do you know how to save money on your broadband and still get the right service for your needs?
Key points
Contact your current provider and see if you can haggle a better deal
Check that you're not paying more than you need to for data allowance you don't use
Bundling your broadband, TV package and home phone together could save you money
When there are so many other bills to think about broadband may not be at the top of your list of priorities, but if you look at switching providers it's possible that you could save money and get a more appropriate service for your needs.
Spend a few minutes online or on the phone and you may find some super-fast benefits...
Compare and switch
If your current provider isn't able to offer you a more suitable deal, then it might be time to take your cash elsewhere. That's where comparison websites come to the rescue.
When you shop around for broadband deals with Gocompare.com you'll only have to enter your postcode to see the options available to you.
Y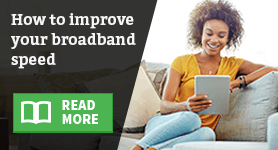 ou can then choose from broadband only, a broadband, phone and TV bundle, or a phone and broadband bundle.
Contact your broadband provider
Is your current provider offering you the best deal they can? Pick up a phone and call them directly - asking them to check your usage and whether you're on the right deal for your needs will let them know that you're thinking of switching, and they may well offer you discounts in an attempt to keep your custom.
This may well result in you being put through to your provider's retention department. This is usually where the more attractive deals are offered.

If they do offer you discounted deals, you don't have to accept straight away - consider moving on to the next step...
Haggle for broadband
Loyalty doesn't pay when it comes to broadband. As with insurance, many providers reserve the best deals for new customers and may allow the rates of those already with them to go up and up.
You should consider whether you could include your landline as part of a broadband bundle - and, indeed, whether you need a landline at all
Be polite but firm and keep haggling until you're satisfied. Check whether any changes will mean you'll continue on the same contract or start a new one - if it's the latter, it's likely that there'll be penalties imposed should you wish to switch again within 12 months.
Pay for what you need
If your broadband package is no longer suitable for your needs, tell your provider. If you've got a bigger data allowance than necessary or your broadband is faster than your browsing needs require, see if they'll offer a more appropriate package at a lower cost.
Alternatively, if you're consistently exceeding your current data limits and incurring charges you may be able to negotiate a larger allowance. The monthly charge may go up, but if you're no longer paying additional charges the overall cost could be cheaper.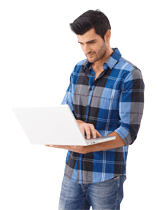 Think about how you use the internet and what the most appropriate speed is for you. General browsing, checking social media and shopping is unlikely to require a particularly speedy connection, but the regular downloading and streaming of music, films and TV will require quicker speeds and a larger download allowance.
Remember that if your circumstances change your internet usage may be impacted. For example, growing children may use increasing amounts of your bandwidth, but when they leave home you may not need the same quality of broadband package.
Have you recently bought a new tablet or smartphone, or subscribed to a streaming service such as Netflix? All such events are likely to impact on your broadband requirements.
Broadband bundles
When comparing broadband packages it's important to check whether the cost of line rental is included. You should consider whether you could include your landline as part of a broadband bundle - and, indeed, whether you need a landline at all.
ADSL is the most widely available broadband in the UK and this does require a landline, but cable broadband, fibre optic or satellite may not.
Even if you don't need a landline to get your internet, though, it's worth looking at the package offered by your provider - adding a home phone may not cost any more, so consider whether including it is worth your while.
You may also want to think about bundling a TV package with your broadband and/or phone package, rather than relying on different providers. Of course, with services such as Skype and the BBC iPlayer, you may decide that broadband alone can fulfil all your communication needs.
Some people may be able to manage without a landline and fixed broadband service by instead using mobile broadband to access the internet, although you should consider coverage, speed and data usage.
Use VoIP
Voice-over-Internet-Protocol (VoIP) software such as Skype enables you to make phone calls over the internet. These are usually free to other VoIP users, but you may have to pay for certain features such as conference calls.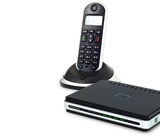 VoIP is perfect for contacting family abroad, but remember that some mobile devices now come with this service built in, so you don't necessarily need your home broadband to take advantage.
Think about how you pay
Paying by direct debit (rather than by credit card, cheque or cash) may mean a reduction in the price of broadband, or it's possible that paying for 12 months in one lump sum could mean making a saving - check your provider's terms and conditions.
If you switch to paperless billing your provider may also reward you with money off.
By Emily Bater