A guide to O2 broadband for personal and business use
Looking for info on O2 broadband? Our guide can help you find the right O2 broadband for you.
Key points
O2 mobile broadband comes in four different formats – pocket hotspot, dongle, in-car wifi, and data sim
Choose pay-as-you-go or a monthly contract for O2 mobile broadband
Sadly, searches on GoCompare won't include O2 broadband deals
O2 isn't just a mobile phone network. If you're looking for flexible internet access, O2 broadband could be right up your street. 
O2 broadband 
The kind of O2 broadband you can get really does depend on what you do with it. If it's for personal use then O2 has a range of mobile broadband options for you. These connect wirelessly to the 4G network. So no line rental fees, huzzah!  
But if you're a business then you can get fibre broadband to your premises. Wires-in-the-ground style. Lovely stuff. O2 business broadband includes home workers and branch offices. Businesses have access to O2 mobile broadband options too. 
Ok, so first we're gonna look at O2 broadband for personal use - ie the home or when you're out and about. Then further down we'll tackle O2 business broadband.  
But before we get started, we should let you know one thing. You can't compare O2 broadband deals on GoCompare, or at least not at the moment. You may have to go direct if you want it from them. 
O2 home broadband 
O2 home broadband was one of the UK's top budget internet service providers. Was. Telefonica, which owns O2, sold it to Sky in 2013. So the old wires and fibres into the house game is no more for O2. Unless you're a home worker or run a business from home (see below). 
But those looking for broadband for personal use can still get it from O2. How? The wonders of mobile broadband. And, when we looked in March 2018, you've got four ways to connect to internet with O2 broadband.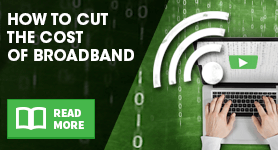 O2 pocket hotspot 
These cute little hotspots work like a router in your home. Except there are no cables going into them. Ok, maybe a power cable. They connect to the internet wirelessly by 4G. Up to 10 devices can then use this O2 pocket hotspot to get online. This could be pretty useful if you're moving house. 
O2 dongle 
No sniggering at the back. No seriously, jokes about dongles can get people in hot water. O2 offers monthly and pay-as-you-go mobile broadband contracts. Dongles are good if you're only connecting one device, such as a laptop. 
O2 in-car wi-fi 
This works likes a pocket hotspot that connects to your car's power point. Probably the cigarette lighter. O2 broadband in-car wi-fi comes in monthly or pay-as-you-go versions. 
Data sim 
Got a tablet with a sim card slot? You might want to consider a data sim if you use it in places with no wi-fi. Monthly or pay-as-you-go options are available from O2. You may also get data sims with a data allowance preloaded on them. Handy for those on a budget. 
O2 business broadband 
You've got three basic options for O2 business broadband. It breaks down to standard broadband via ADSL, faster fibre broadband via FTTC, and mobile broadband via O2's 4G network.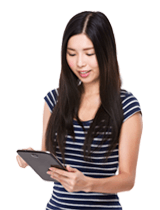 Standard O2 broadband for business  
In March 2018, O2 business broadband offered: 
Home worker standard: 150GB usage limit, top speed of 24Mbps  
Branch office standard: 300GB usage limit, top speed 24Mbps 
This is delivered via ADSL, as in them ol' copper phone lines. 
O2 fibre broadband for business 
If you need faster speeds than that offered by O2 business broadband, then you may wish to consider O2 fibre broadband. Using FTTC (fibre to the cabinet) technology, O2 reckons you can get a max speed of 80Mbps on its highest tariff. This was the case when we looked in March 2018 anyway. It has a few different tariffs depending on usage limits and max speeds.   
Is O2 broadband any good? 
As O2 is no longer a big player in fixed-line home broadband, it doesn't tend to appear in customer surveys on broadband. 
Yet it's worth looking at how it does as a phone provider, in particular its coverage. As the mobile broadband service runs on 4G, it should give a good idea on how it does. 
Ofcom ran a survey in the summer of 2016 asking for customers' feedback with mobile phone companies. 
86% were satisfied with O2's mobile reception 
93% were satisfied with O2 overall 
O2 also scored well when it came to dealing with complaints. Only 3% of customers had a reason to complain (below the average of 4%), and 60% were satisfied with how their complaint was handled. The industry average was 57% among the big mobile players. Yet it should be noted this is people's feedback on them as a phone company, not only a broadband company. 
Reviews of O2 business broadband are even harder to come across. The best we can find is that O2 didn't appear in TechRadar's round-up in March 2018 of the best business broadband deals. Yeah, there's not a lot out there. 
Top tips on finding good O2 broadband deals 
Check what speeds you can get in your area - there's no point paying for 4G mobile broadband if you can't get it.  
Make sure you know your renewal date and be prepared to switch. Prices often go up if you auto-renew or are out of contract. 
If you don't want to switch, you can still negotiate. Broadband is a competitive market in the UK. This means companies will often be open to cutting you a deal to keep your business. 
Unlimited broadband isn't always unlimited. Fair-usage limits usually apply. If you're a super-heavy user, research what these limits are. Some companies also offer 'truly unlimited' packages. 
Keep an eye out for cashback or voucher incentives for new customers. 
Shop around and compare prices to find the right deal for you. Yet you can't use GoCompare at the moment for O2 broadband deals. Soz.  
By Sam Easterbrook