Find out more about keeping your computer secure for both you and your family, with details of measures you can take to stay safe online.
Key points
Use anti-virus and anti-spyware software to protect your computer from online threats
Be wary of clicking links you receive in emails and messaging apps
Keep your router secured so others aren't able to pinch your internet
Safe online browsing and security shouldn't be something that keeps you awake at night - a bit of common sense will take you a long way and help you to address risks like viruses and spyware, phishing, fraud and exposure to unexpected or inappropriate content.
Here at Gocompare.com we're committed to providing a safe and secure online experience.
Visit our security centre for more information on the measures we take to achieve this on our website, and take a look at the following hints to help you in the wider online world...
Use anti-virus and anti-spyware software
Detect and eliminate online threats including viruses, Trojans, spyware, adware and malicious sites by using anti-virus and anti-spy software.
In some cases the software included on your computer may be sufficient, but if children are using the computer extra precautions may be necessary.
For full protection against the most sophisticated threats, you'll need to keep your software up to date.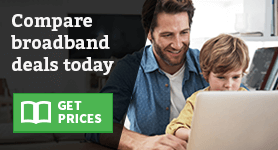 Install software updates
Updating your web browser and software programs will help prevent attackers from using holes in your security to their advantage.
Check your settings
Check the settings of software programmes, particularly those that connect to the internet, as their default settings may enable all functionality, giving cyber-criminals access to your computer.
Take care with cookies
Cookies are files on your computer, smartphone, tablet or other browsing device that websites use to store information about you between sessions.
Most of the time they're harmless - carrying out tasks such as keeping track of your username so that you don't have to log into a website every time you visit it, and storing your usage preferences. UK websites must gain your permission to enable cookies.
However, some cookies are used to track your browsing habits so that they can target advertising at you, or by criminals to build a profile of your interests and activities with a view to fraud.
We've got a whole section where you can read more about cookies and Gocompare.com's cookie policy.
If your wireless network is left unsecured it could slow down your connection
Use strong (and different) passwords
A weak password leaves you at risk of having your account hacked and your data stolen, but a strong password adds an extra layer of protection.
It's a good idea to use a different pin or password for each account or application you access, and remember to change your passwords regularly.
Use caution when clicking links
Most viruses and Trojans are activated by opening an attachment in an email or instant message, so it pays to employ common sense and use some caution.
Hovering your cursor over a link will tell you the website address it will take you to - make sure it's the website you're expecting.
Beware of phishing
Phishing involves fraudsters stealing your data by sending emails requesting personal or financial information, usually redirecting you to a fake website attempting to pass itself off as a legitimate organisation, such as your bank.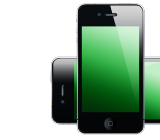 Your bank should never ask for your personal details via email.
Beware of spam
Spam is unwanted junk mail attempting to persuade you to part with your money or infect your computer. Spam or junk filters will stop most things getting to you, but a few may get through the net.
Check privacy policies
When providing personal or financial data online, check the website's privacy policy to understand how your data will be used and stored - here's ours.
Encrypt
Many sites use Extended Validation Secure Socket Layer (EV SSL) to encrypt data. This means that the page is secure and the information you provide cannot be intercepted by a third party.
As a guideline, information that can be used to identify you (for example your name, date of birth and address) along with any financial information should be encrypted using a secure connection.
The simplest way to tell if you have a secure connection is to look at your browser address bar; if the page is secure the URL will change from 'http:' to 'https:' and, depending on the browser you're using, you may also see a locked padlock symbol.
See also:
Secure your router
If your wireless broadband is left unsecured it could slow down your connection.
It may allow a neighbour, or even a passer-by, access to your network with any wireless-enabled device.
It could also result in the theft of your personal data, such as credit card or online banking details.
Set up a password which comes in the form of a wireless encryption key - a series of numbers, letters and characters that turns data into code and makes hacking more difficult.
There are two types of encryption key: Wired Equipment Privacy (WEP) and Wi-Fi Protected Access (WPA).
WPA2 has replaced WPA in new wi-fi enabled devices, but this type of security is not backward compatible with all types of broadband hardware, so check which type of encryption you should use before setting up your network security - just give your provider a ring to find this out.
By Emily Bater