Communication in conjunction with broadband parental controls should help you feel confident that your children are safe while using the internet.
Key points
Parental controls help you decide what your child can access on the internet
Content filters reduce the chance of your children stumbling across inappropriate sites
Monitoring lets you see what your child has been looking at online
The internet is home from home for today's generation of children and an amazing resource for entertainment and education, but keeping kids safe online means implementing parental controls.
If you're searching for ways to protect your kids online, your internet service provider (ISP) is the first place to go as many provide parental controls for free.
At the time of writing (March 2014), the likes of Sky, BT, TalkTalk and Virgin Media all offered controls of some kind.
Take a look at the UK Safer Internet Centre† to find out more about the software offered by the big ISPs.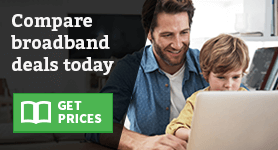 Parental controls are sometimes included with security suites like Norton Antivirus, so check your system carefully before you install anything new - you may have the functionality you need already.
What are parental controls?
Parental controls can help you decide what your child can access online and privacy controls ensure that information stays private, but these tools should be used in conjunction with discussion and parental support.
It's important to talk to your children about their internet usage and experiences. For hints and guidance on how to approach this, visit the NSPCC's website† and the UK Safer Internet Centre.
Discussing the internet with your children may be a daunting task, especially when they're far more knowledgeable than you, but letting them teach you about the internet is a good way to ensure their browsing is safe.
As well as the home PC, remember that smartphones, tablets, games consoles and other devices that connect to the internet will have settings to activate parental controls.
If your child goes online away from home, the same controls might not be in place at other people's houses or on public wi-fi.
Agree with your child about how they will use public wi-fi, or let other parents know what your child is or isn't allowed to do online.
A common problem with filters is over-blocking
Securing your network and ensuring online security is the first step in protecting your children online, but using different software to block sites, set time limits and monitor their usage may be necessary.
Content filters
Content filters are a tool typically included in parental control software.
Filters like the one introduced by the government aim to reduce the chances of children coming across inappropriate content while surfing the web.
Some filters allow parents to set different levels of access for different children, meaning younger children can be exposed to less.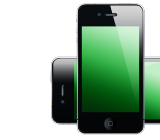 Be aware that a common problem with filters is over-blocking, meaning material that is potentially suitable for your children is, in fact, hidden from them.
Under-blocking can also be an issue, meaning content not suitable for children could slip through the net.
You should also note that research by regulator Ofcom in 2014† found that 18% of 12-to-15-year-olds know how to get around internet filters that block adult sites and piracy-friendly sharing sites.
Time access and monitors
Some parental control programmes allow parents to set time limits on online activies.
Whether your little mites are addicted to playing games, watching their favourite TV show or chatting to friends on social media, you can set times for them to be online, after which the internet will be turned off. You can also restrict access to certain websites at certain times of the day.
Monitoring allows you to see what your child has been searching for and viewing.
According to the Ofcom research, almost half of children (42%) know how to delete their browsing history and 29% switch their browser to privacy mode.
Government filtering
In 2013 the government introduced mandatory web filters, designed to block access to 'adult' sites by default.
At the time of writing (March 2014), all four of the major ISPs - Sky, BT, Virgin and TalkTalk - had rolled out their filters, but the results had been mixed, with sexual education and health sites accidentally blocked by the filter† and some adult sites slipping through.
These blocks are opt-in or opt-out, which means you can either turn on these parental filters or tell your ISP that you want full access to the internet.
Mobile parental controls
UK mobile operators also provide free parental control software.
Some of this is set up by default, but contact your mobile operator to ensure your children are protected while using the internet on their mobile phone.
By Emily Bater
[SeanSocialShare]